By Harper Leary Staff Writer
Philadelphia is a diverse city, and the student population of Science Leadership Academy reflects that fact— not just with their identities, but also with their fashion choices. If you walk down the hallways of SLA, your head will turn every which way to get a glimpse of all the different outfits. Baggy pants, Nike sweatpants, Yeezys, graphic t-shirts, leggings, and pajama bottoms are typical at the school but don't even cover half of what is worn.
"I just think there are a lot of different kinds of people. And when a few people take a risk in fashion, other people are more likely to take a risk and feel comfortable taking it," said sophomore Cana Berkey-Gerard.
The social formations at SLA do influence student fashion, but not always in the way you might expect. Some friend groups dress similarly, and others look like they're all from different decades. No classroom looks the same when it comes to clothing. School is a perfect place to express oneself, and the students at SLA have taken on the challenge.
Fanta Dukuly, a sophomore, noted that people wear what they feel the most comfortable in, whether sweatpants or jeans.
As a Muslim, Dukuly dresses modestly, and it does influence her clothing choices. "It definitely is harder [to find clothing as a Muslim]. Most of the clothes that you will find online, you would be like, 'I would definitely rock that,' but it's a crop top, and I can't wear that."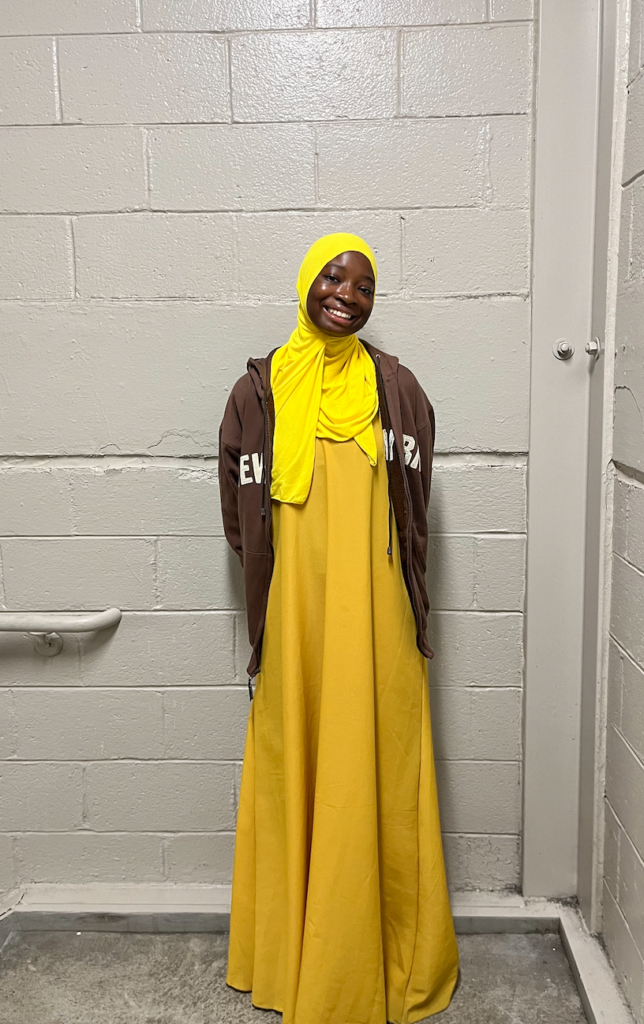 Despite some obstacles, Dukuly has no trouble finding outfits through which she can express herself. She is often seen wearing colorful hijabs and dresses along with matching accessories.
Whether for religious or personal reasons, many students have some rules or guidelines that they follow for what they will wear and what they won't. There are some outliers, though. They can't be put into any box; their wardrobe has pieces that fit into every category.
Junior Yahil Ortiz's wardrobe includes all types of items. "I kind of stand out because I come in with dress shoes some days, I come in with turtlenecks, I come in with different types of jackets that are so crazy; off the wall. And that's just me."
Ortiz is from North Philly and has noticed the geographical impact of SLA's fashion. At the beginning of his time at SLA, he remembers the differences he noted just from where people are from in the city.
"I met some people that were from my part of the city, Northeast and North, and they dress how I dress— tight jeans, graphic t-shirts, newest Nikes and Jordans," he said. "And then you have some people that dress really urban and they were from South Philly."
Another factor is ethnicity and racial background. Ortiz is Haitian and Dominican, and because of that culture, he feels that he can pull off things that other people can't. "I could come into school with a durag and then I could come to school with a tie the next day," he said, "Because of that, I have so much leeway in what I wear."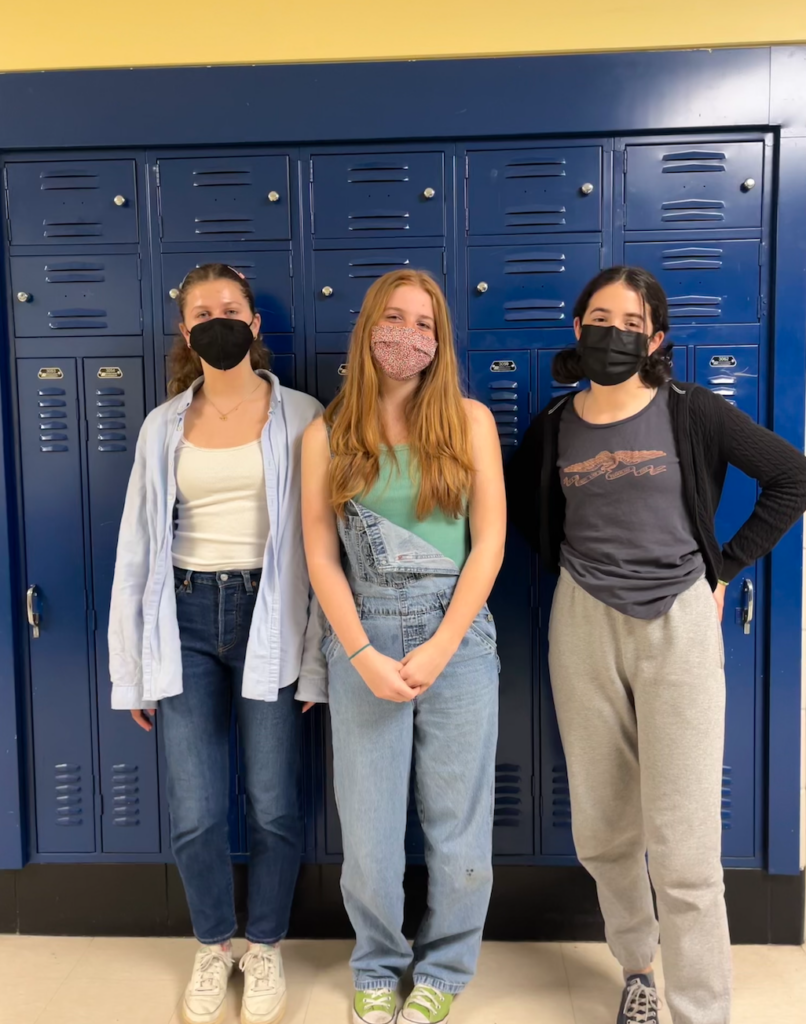 Chris Lehmann, the founder and current principal at Science Leadership Academy purposefully has an open dress code. Despite receiving backlash for it before, he stands by it. "I think that how we choose to express ourselves in the way that we dress is a part of who we are," he says, "One of the reasons to have boundaries is so that teenagers can figure them out and push up against them."