Brendan Hall
Staff Writer
Singer & Rapper Kevin Abstract made a name for himself within the Hip-Hop "boyband" Brockhampton as their vocal leader and the embodiment of their outsider perspective. Within interviews, Abstract makes it transparent that he desires to inspire younger audiences to not conform towards societal standards both in terms of social identity (especially race & sexuality) and their life goals.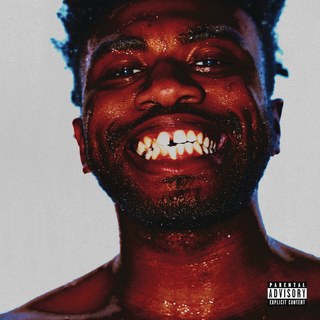 Aside from his personal endeavors, Abstract has also been apart of several acclaimed projects. Most notably the Brockhampton Saturation trilogy and his 2016 pop album American Boyfriend. On Kevin Abstract's 2019 release, Arizona Baby, gives the listener a sense of intimacy, rare to come across within music.

While Kevin Abstract's sexuality is often discussed in his music (and for good reason), he explores this topic in a nuanced way that deals with an overall theme of searching reassurance from himself and other people. The most notable moment of this is on the Album's 4th track "Corpus Christi" where addresses drug abuse, identity crisis, and homophobia all within 3 bars stating, "We was on tour in Europe, I tried coke with this kid. See I need anything that make me feel less lonely. I get called a snake, a liar, a faggot, and a phony".

In other instances, Abstract is confident when addressing his sexuality in the track "Big Wheels" when he raps, "They think I'm a bitch, just queerbaitin'. Quit bein' a bitch and quit hatin' Y'all pump fakin'. I'm a power bottom like a Freemason,". This creates an intriguing juxtaposition illustrating the complexity of own self-image.

Other themes such as helpless romantic ventures are referenced on the album. A stand out includes "Baby Boy" which has few yet poetic lyrics from Abstract where he sings, "Every time I find myself I feel so lost. And every truth that I discover feels so false. And every mountain that I climb that seemed so tall. It only felt that way 'cause the valley was so small". "Baby Boy" also features an excellent hook from the guest singer Ryan Beatty, which helps keep the song properly structured.

While Kevin Abstract may have a unique perspective let's not forget the reason why he has a platform in the first place, his incredible talent for crafting melodies. His vocals within this album are well done from start to finish. Abstract has found the talent to use his voice as an instrument and give a greater understanding of his emotions.

Throughout Arizona Baby, Abstract experiments with instrumentals that range from indie rock, such as "Peach" and booming 808s on tracks such as "Big Wheels". The instrumentals display Abstract's varied inspiration of genres which all cumulate into crafting his own original sound and dig deep into creating a world surrounding his musical persona.

Kevin Abstract's strong effort on this project highlight the bright future he has with making introspective music and the social movement it attracts.