Mekhi Granby
A&E Editor
Ermias Asghedom, better known by his stage name Nipsey Hussle is an American recording artist and entrepreneur born (August 15, 1985) and raised in Los Angeles, California.
He's released several mixtapes throughout his career, most notably: three installments of his Bullets Ain't Got No Name series, The Marathon, The Marathon Continues, and Crenshaw.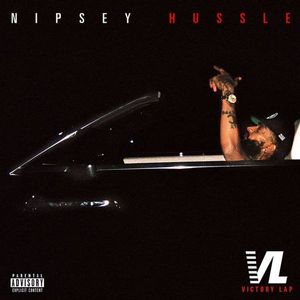 Hussle formed his own label "All Money In" in 2010 after suffering through to two rocky deals with other record companies. The enterprise was the home for his memorable 2013 album Crenshaw, which Hussle successfully sold 1,000 copies of for $100 each — Jay-Z famously bought 100 copies himself.
In late 2017, Hussle merged All Money In with Atlantic Records. Keeping up the marathon theme from his previous mixtapes, Hussle delivered his debut album Victory Lap through his imprint with Atlantic on February 16th of this year.
"I'm prolific, so gifted. I'm the type that's gon' go get it, no kiddin'" — these are the very first words you hear from Hussle on this project that set the tone for what's to come. Sonically pleasing vocals from Stacy Barthe perfectly complimenting the track. Motivated, determined, empowered, and influenced is how I feel after listening to this intro, excited to dive head first into this album.
Appealing to his home turf, Hussle instills that West Coast feeling in the next few tracks that include features from YG, Puff Daddy, and Kendrick Lamar. These tracks aren't my favorite, most likely because I never was into the West Coast sound, but that doesn't make these tracks any less great than the opener. I assume that the intention was to appeal to his core audience and individuals that subscribe to that sound, which I can't be mad at.
Smoothly transitioning back into that storytelling and growth rap, on Blue Laces 2 Hussle paints several pictures of his current success while swiftly taking us back to the gang and street culture he was raised in. Speaking on independence, entrepreneurial endeavors, taking risks, and a shout to Jay-Z on Hussle & Motivate.
"Always had the passion, N***a this a classic," a claim from Hussle on Status Symbol 3 that I wouldn't disagree with.
On Succa Proof Hussle speaks about the sudden abundance of gang affiliation in hip-hop, signing the deal with Atlantic, and differentiating the real from the fake. The repetitive chorus and instrumental makes this track a skippable one for me.
Hussle has tons of music to show for, this being his debut album makes it clear that Hussle isn't making bold claims on Grinding All My Life. Definitely a motivational and energized track to say the least.
These next few songs are my favorite from the project and make the listening experience worthwhile. Million While You Young, Loaded Bases and Real Big serve as the perfect closing for this album. Features from The-Dream, CeeLo Green, and Marsha Ambrosius make me feel like Hussle saved the best for last. Across these three tracks Hussle raps about being under pressure, the story of his success, being self-made, putting himself in positions that aid his career, remaining hopeful, living in the moment, and much more.
As if fourteen amazing tracks wouldn't satisfy the masses, Hussle provides two additional thoughtful bonus tracks that flow seamlessly with the outro. Double Up and Right Hand 2 God are easily two of the best bonus tracks I've ever heard. I'm happy with the positioning of these tracks and feel as though they fit best where they are.
Readers should give this album a listen because it lives up to the hype and, in my book, qualifies as one of the best projects released this year. More than half of the tracks are standouts to me — give it a listen.