Lauren Nicolella
Staff Writer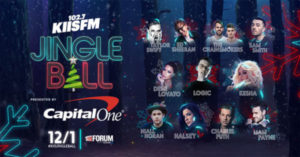 Jingle Ball, Powerhouse, Made In America — one of the best things about being a teen in Philadelphia is that big concerts bring all the biggest stars to local venues. But are the shows worth the price? Do they live up to the hype?
Powerhouse has a roster of chart-topping rappers, such as Philadelphia-native Meek Mill. Other rappers who attended were Lil Uzi Vert, Playboi Carti, and Nicki Minaj. The concert took place on October 27th, which was hosted by the Power 99 FM radio station at the Wells Fargo Center.
Junior Darlenny Rodriguez attended Powerhouse for the first time this year. It was easy to get a pair of tickets online, and the only difficult part was printing out the tickets since she lost it at first.
Her favorite performance was Cardi B: "I only went there for her, because she's Dominican. Her boyfriend Offset proposed to her" during the performance.
However, Rodriguez felt uncomfortable with the number of people who were indulging in drug use. "Almost everyone was smoking weed and it was like a huge hotbox."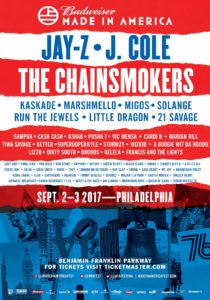 One concert that does not have this indoor problem is Made in America, since it always takes place on Labor Day Weekend, planned as the last hurrah for before school starts. The area around the Art Museum is shut down to allow enough room for fans to extend down the Ben Franklin Parkway. The scene is two full days of music and plenty of American flags being proudly worn and waved around.
Senior Tamir Harper arrived mid-day Saturday to the festival and attended the entire next day.
Despite J. Cole being Tamir's favorite performance, he thought Jay-Z killed his performance. The Brooklyn rapper rotated around to different stages then surprised the audience with the appearance of hometown hero Meek Mill. Mill rapped his infamous song Dreams and Nightmares while the crowd chanted it with him word for word.
"Jay-Z left one stage to go to a different stage and brought out Meek. He was saying some of the lyrics with Meek, but it was just a cool atmosphere to them both together on stage."
However, Harper did not think the show was all positive. He does not do well with large crowds, so if you are the same way, that is something to expect at Made In America. In addition to large crowds, many of the older members of the crowd are intoxicated.
"At times we were in mud because it rained the day before. You had drunk people, people pissing in the middle of where you are trying to walk through, giving you elbows," Harper explained.
Jingle Ball is always the first Wednesday in December, consisting of a lineup that includes mainstream and upcoming popular artists. The event is hosted by Philly's Q102 radio station. Philly's Jingle Ball typically has fewer big-name performers than other big-time concerts in places like New York and Los Angeles. Last Year's Philly Jingle Ball was headlined by Shawn Mendes, Fifth Harmony, Charlie Puth, etc — by contrast, the New York one was headlined by Justin Bieber, Niall Horan, Ariana Grande, and more.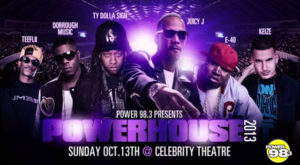 Senior Jhazzelle Majarucon went to Jingle Ball last year for the first time after her friend had asked her to go last minute."I'm actually thinking of going to the next one in December because it was really fun. I liked the atmosphere and how it was organized."
Q102 radio hosts were out announcing the next performers, sticking to the previously advertised lineup.
Lots of SLA students did not attend Jingle Ball last year, but Jhazelle said that she noticed after the event people were interested in what happened. It's either a hit or miss, depending on the lineup as well.
Junior Meymey Seng has not yet attended one of these big concerts, but desperately wants to. She sees all of these concerts going on in Philly but is always devastated that she cannot attend. She wishes she could see Chance the Rapper, Taylor Bennett, Ed Sheeran, and many more.
"It's not because of distance or price, it's the idea of me going to a concert makes my mom very nervous, which I do appreciate, but it's just harder when the tickets are on sale for your favorite artists of all time."
So, are the downsides to big concerts worth the price of entry? You are paying one amount to see multiple artists at once, which can make it even more special, but that doesn't always guarantee a good time for you and your friends. You may enjoy the show itself, but not the atmosphere or others surrounding you.