Staff Writer
Vilma Martinez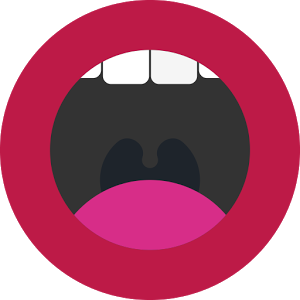 App Review: Vent
Do you ever feel like you just have something to say, but no one to say it to?
Recently as I was scrolling through the app store to look for something interesting to download, I saw an app that caught my eye: Vent.
When I read the name, the first thought that came into my mind was that this was going to be an app where teenagers could go to get things off of their chest. I was correct about that. After downloading the app and signing up, right away you can tell that this was an app meant for people who did not have somebody to talk to.
Right after signing up you are taken to a page where all of your feed is. "Your Feed" includes vents from people you decided to listen to and vents of your own. If you slide to the left there will be a tab named "Latest Vents" which is made up of the most recent vents from anyone on the app. Right next to the feed icon there will be a search icon which is where you get to search up users on the app. Underneath that search bar there are two tabs. One of which is a "Most Discussed" tab. This tab contains vents which people have interacted with the most and the next tab is the "On The Rise" tab which has vents that are being interacted with frequently, but not enough that they are in the "Most Discussed" tab. Now the icon next to the search icon is your notifications center. This is where you find out who has been interacting with your vents and who has decided to listen to you. Listeners are like followers, but the difference between the two is that listeners are there to hear what you have to say rather than liking anything you have posted the way Twitter or Instagram is used. The final icon is your profile. You can of course make your profile completely anonymous or make it your same profile as one you would have on Twitter or any other app where everyone you know, knows you.
Now one you have to keep in mind is that although this app is meant to be anonymous and private, it really isn't. Yea you could try to to hide who really are as much as possible, but the makers of Vent have the ability to take your email address and do what they have to do in order to keep their community safe, which includes exposing someone who is saying what they should not be saying. Now I am not trying to scare you, of course they will not share your private info to anyone, but if you are taking things to extreme measures they will in order to protect everyone. Another thing about Vent is that when you are using the app you are making things public to everyone on the app. Of course you can make your account private, but when you interact with other people's vents they are out there for everyone to see. Despite all of this, the app is still a good way to express yourself.
This app is a good and helpful way of letting teens know that they are not alone and that there are many people out there that are willing to listen to them without judging them. I know, I know what you are thinking. "Why would I want to sign up for that?" Well let me tell you that many people do not have someone to comfort them when they are battling depression, or are suffering because of all the stress school puts them through along with many other issues.
Now, I am not saying that you need to sign up for this app, but let's just say that there are moments in your life where you just wanna put your feelings out there, but you don't wanna tell someone you know because they might think you are weird. This app is not just meant to put your bad feelings out there, but your good ones as well.
When writing a vent you have 7 feelings to choose from (Fear, Surprise, Sadness, Anger, Affection, Happiness, Feelings). Within these 7 feelings there are more specific feelings ( Fear – Anxious, Insecure, etc. Surprise – Shocked, Confused, etc. Sadness – Heartbroken, Lonely, etc. Anger – Frustrated, Jealous, etc. Affection – Loving, Supportive, etc. Happiness – Proud, Calm, etc. Feelings – Hungry, Lazy, etc) and once you have chosen a feeling, you write your vent. It is a simple app and many people actually enjoy using it.
Now as someone who has dealt with things I decided to take a moment and vent. Right after a few seconds of posting people were supporting and kind to what I had to say. The teens that use this app are sincere and know that everyone has issues that they deal with and try their best relieve the pressure that is being put on them.
Now I am not saying that you should go out of your way to download the app, but if you do, go right ahead. Trust and believe when I say that you are going to enjoy this app, you will. The community is sweet and supportive, and they will listen to you no matter what.