Kali Taylor
Staff Writer
SLA has a vast amount of talent. We have singers, poets, authors, painters, instrumentalists, photographers, directors and cinematographers, and more. Many of these student artists have a chance to showcase their work in the halls and online, but some of them still  don't get the recognition and appreciation they deserve. This new series will feature artists that SLAMedia thinks deserve some time in the spotlight.
Our first column features freshman Shana Bergmann. She is a photographer, and spends her time capturing the beauty of things that many of us would not see from just a regular glance.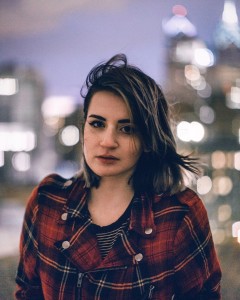 Why do you take photographs?
I take photos because it's my way of artistic expression, and it's something I'm really passionate about and it is something to put all my time towards.
Where do you get your inspiration from?
I get inspiration from my surroundings, my own personal perspective on things.
What role in society do you think you have as an artist?
Allowing people to see things as different. Bringing light to things they wouldn't normally see. Hopefully inspiring people in some way.
What's your theme?
Urban exploration, and street photography. Urban exploration is taking pictures of train tracks, abandoned buildings, hospitals, asylums, factory.
Favorite piece that you created?
Every final product is my favorite because every photo has an extensive story behind it. I'm putting myself at risk whenever I take these photos. So, I have a personal attachment to them.
What would your dream project be?
I would like to travel the world and explore the "hidden" side of all the places I visit. Specifically, Paris and Prague… Cities with a lot of history. A hidden place in specific: catacombs. As well as a newly abandoned insane asylum.
Was there one single moment when you knew this is what you want to pursue in your life?
It was a time when I went into my first abandoned building. It was an abandoned church. It was the thrill of being submerged in a completely different world. Because abandoned buildings have different worlds of their own and through that I wanted to capture that because abandoned buildings are constantly changing.
Is there anything you'd like to add?
Exploring is something needs to be something with a lot of precaution and safety. So, I wouldn't recommend going into a random building you could find.