Brendan Hall
Staff Writer
With a pop culture landscape era dominated by maximist production and in your face themes, Earl Sweatshirt's return to the spotlight is the antithesis to the mainstream spotlight. Some Rap Songs is Earl Sweatshirt's rawest album to date that contains subtly and lofi mixing where he is trying to find silver linings within his life.
This album is a testament to one of the more interesting evolutions of a Hip-Hop artist. Over the course of his 8-year career Sweatshirt has effortlessly transitioned from being a rebellious lyrical mastermind to the voice of lost souls.  
The opening track "Shattered Dreams" features a soul vocal sample, that is louder than Earl's rapping. This is an unusual decision, but Earl's mellow delivery makes it sound fitting. Aside from this,, he has lyrics that detail references to trying to get out of a dark state of mind, "Why Nobody Tell me I was sinkin'? Ain't nobody tell me I could leave"
Earl's most revealing line may have come from the single "Nowhere2go::" "I spent most of my life depressed only thing on my life was death. Didn't know if my time was next, tryna refine this shit. I redefined myself." This line reveals  Sweatshirt's intentions with this project was, he addressed his innermost conflicts and implied that there was a way out of his damaged soul.
The short run time of the album makes it clear that he intended to have the songs connect. At just 22 minutes, the 15 tracks feel more like one continuous song than an overblown album that is all over the place. While most artists could fall short with this concept Some Rap Songs succeeds because Earl eliminates all filler and strictly focuses on being transparent with his new-found musical persona that speaks directly towards anyone drowning in their sorrows. Despite this Earl never plays the victim card and offers words of encouragement that are authentic instead of scraping the bottom of the barrel.
Some Rap Songs contains almost no guest appearances, and Earl himself handles most of the production. The only guest verse in the album belongs to fellow rapper Navy Blue on the "The Mint". However, the guest appearance that turned the most eyebrows came from "Playing Possum," which included spoken dialogue from both his mother and poetry from his recently deceased father.
Earlier in his career, Sweatshirt's mother was demonized by Odd Future fans for sending him to a boarding school during the beginning of the collective's growing popularity. This led to the "Free Earl" campaign and fans harassing his mother in person. More recently, however, Sweatshirt has admitted that his mother was right to send him to the Samoa boarding school. . He also had a complicated relationship with his father, who was often away participating in political activism and the poetry scene in South Africa. Earl admitted on his song "Chum" that he had not opened up about missing him and used to say he "hated him in dishonest jest". Having them on one of the later tracks shows the growth he had as a person reflecting within his art, and shows he was able to see eye to eye with his father before he died.
Other noteworthy moments include: "December 24" which details him trying to stay calm despite having a paranoia that causes a cycle of substance abuse which backfires on him, "Bad apple clashin' with my kinfolk, bad acid did damage to my mental,". The second track "Red Water" serves as essentially an interlude that reveals grim detail stating, "Blood in the water I was walkin' in my sleep, blood on my father I forgot another dream,". Which is a reference to Earl losing sleep after losing his father. "The Bends" and "Azucar" are both heartfelt tributes to his friends and family that have helped during his darkest days.
Overall, this album doesn't pretend that Earl has found all the answers. Instead, it acts more like a journal that shows the trials and tribulations of someone soul searching and trying to become the best version of themselves. This makes the narrative enjoyable, and the execution of jazz/soul sample beats match the tone perfectly making it an excellent listen.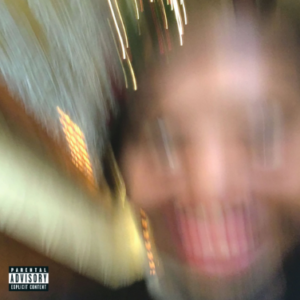 Courtesy: FACT Magazine