Vilma Martinez
Staff Writer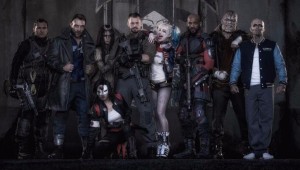 Courtesy of Warner Bros.
I have seen a bunch of buzz floating around all over social media these past few weeks on a highly anticipated movie–and it doesn't come out until August 5th, 2016. Suicide Squad A movie following the perspective of the the major villains of DC Comics which are being imprisoned by the U.S Government. The members of the Suicide Squad are required to complete a secret government mission that will most likely result in their deaths (which is why they call the movie Suicide Squad).
Now, this movie has been raved about ever since it was rumoured that Warner Bros. was going to make it, and now that productions have been officially wrapped up fans are more ecstatic than ever. Why all the hype? I decided to do a little research.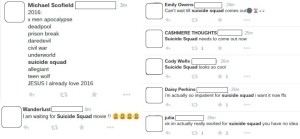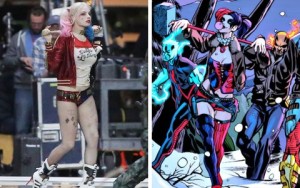 More so people are excited to see the new character designs, Harley Quinn (Margot Robbie) being the most loved by fans. People such as The Chapman Sisters (owners of Real Techniques), and Alexa Poletti (cosplay Youtuber).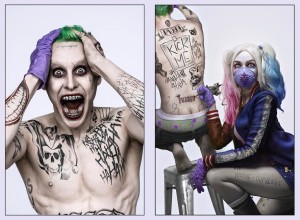 Courtesy of Glam&Gore 
With the new hype on Harley Quinn's design, Mykie (a.k.a Glam and Gore on Youtube, Beauty Vlogger of the Year, and winner of the NYX Face Awards) has managed to trick the internet with a cosplay tutorial of Harley.
So, will it be a hit or miss? Hollywood has managed to make great movies out of books such as The Divergent series, The Fault In Our Stars, The Hunger Games series, and others. Then there are movies such as Beautiful Creatures, The Mortal Instruments, Percy Jackson series that have disappointed fans.
Junior Brandon Jones is one of the SLA students who is a fan of the series and is excited about the movie. He answered a few questions about the project.
SLAMedia: How big of a fan are you towards Suicide Squad?  
Jones: I'm knowledgeable about the comic but I wouldn't say I'm a fan because I don't read it much. However I am excited for the movie.
SLAMedia: As a "fan" of this movie do you think this is overhyped or not?why?
Jones: As for it being over hyped I would actually go as far to say that it is underhyped because not many people know about Suicide Squad and I think that the actors and actresses they chose to portray the characters will do a good job as far as bringing people to know the Suicide Squad.
SLAMedia: What are you most excited for?
Jones: I'm most excited for deadshot, Amanda Waller, the Joker and Harley Quinn and how they'll be portrayed.
SLAMedia: Like all Hollywood movies that are based upon books and comics what do you expect from this movie, will it be a hit or miss?
Jones: I feel as though it will be a bit because I stated before, the actors they chose are very talented.
SLAMedia: Will you like a ton of others fans be watching this movie in theaters on opening night or will you watch it another day in theaters, or buy the DVD?
Jones: I will definitely be seeing it in theaters.
This movie is expected to be a hit, with a great cast to portray every character. However, even if it does turn out terrible, people will still fill theaters to see for themselves.
As for what the actual turnout will be, we will have to wait until next summer to find out.