Louisa Strohm and  Kai Bradley-Gutierrez de Teran
Staff Writers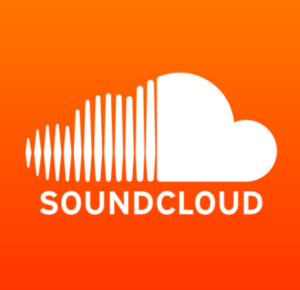 Soundcloud has been the platform for many recent artists to rise to fame. Many artists have gone from rapping, singing or making beats in their bedroom with friends to performing concerts in front of thousands of people and signing record deals, including XXXtentacion, Lil Yachty, and Lil Uzi Vert. SLA students have definitely noticed the trend, and are using this free service as an advantage for their own creative output.
https://soundcloud.com/voiceless128
Junior Brendon Hall goes by the name of Voiceless 128 on Soundcloud. He says that ¨without music I'm voiceless."
Hall is a Soundcloud rapper but he is not like what many first think when they hear of that genre. He seems to be more lyrically focused commenting on various topics in his songs and collaborating with other artists, one being SLA substitute teacher Kia Orian, better known as Mr. O.
He says that he became interested in music especially after watching "8 Mile," a movie about Eminem and the Hip Hop world because he wanted to show the world what he had to say.  
He stands out in the way he promotes at SLA because he is very personal in his promotion, using word of mouth and contacting other artists to exchange reviews of each others music and help each other grow.
Hall says his music following is not that large, even though he has racked up 11.1K streams on Soundcloud. He said that the Soundcloud musician movement at SLA is "A fun and very positive movement."  and that it's "oriented on being independent," something he thinks is important because it allows for people to create art and be themselves.
https://soundcloud.com/christian-techh-771895489
Senior Christian McCormac's music fits the description of most Soundcloud rappers, quick 'bangerz' that are fun to listen to. McCormac's Soundcloud name is Christian Techh. He said that the name was something symbolic to him as he came up with the name in middle school thinking it was cool. It seems to act a reminder of where he came from and who he was at that time.  
He says that he first became interested in making music in the 3rd grade and has recorded songs on his phone over the years but it wasn't until the past year that he first went into a music studio to record his own songs.
Techh's music has seriously infiltrated SLA's consciousness, as he countlessly posts on Snapchat, Instagram, and Twitter about his new songs. 
Why use the platform for his music? McCormac said that "Soundcloud rappers give people a way to express themselves."
McCormac plans to drop a free EP, which are a bunch of singles put together in the next few months. ." It will be free because currently does not have to rights to the beats he uses. His long-term goal is to have his own beats and to be able to make a profit off of his music.
https://soundcloud.com/user-725552961
Sophomore Joziah Matos goes by 'Sotam' on Soundcloud,  his last name spelled backward. He produces beats for other artists to use and create their own music over. He originally started creating music because someone told him that he wouldn't be able to do it and he wanted to prove them wrong.
"I tried it and ended up really liking it and I thought it would become my real hobby and maybe even a living." He believes that creating music is helping the learning environment of SLA because he believes that you can learn greatly from listening to music.
He plans on continuing his Soundcloud career even after leaving SLA.
"It is a hobby now and it's a part of me. I take this seriously like I am willing to spend hundreds of dollars on this."
The Good and the Bad
SLA students have definitely noticed the trend, which means more attention for each of these artists. Hall says Soundcloud is beneficial to his creativity because it "Shows you how to promote yourself as a business and to plan for a job."
However, there is the aspect of competition, which can be healthy and/or unhealthy. Matos says "I don't see any competition and if there was, it must be really healthy because I haven't heard about it."  
Senior Christian McCormac expanded on how competition saying "If you're always focused on the competition your gonna mess up, you got to focus on yourself."
As a whole, Soundcloud is a stepping stone for many musicians to make it in the music industry. It can be used seriously to advance oneself to fame and into the music industry or as a place to share music with others for fun.