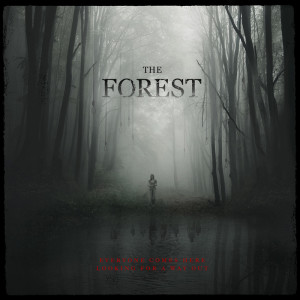 Allison Kelly staff writer
The start of the new year comes along with lots of new things, including new movies, all trying to top the ones of the years before and be looked at as something to beat for the years to come. One genre in specific, though, has always been what sparked my anticipation for new releases, horror. But, it is sad to say that recently this anticipation has been met with nothing but disappointment.
On January 8th of 2016, psychological thriller, The Forest was released. This 15.5 million box office film starring Natalie Dormer and Taylor Kinney met everyone's expectations, considering they weren't very high ones. The Atlantic describes the movie as in having "no ambitions of being more than some easy, low-budget, winter box-office fare".
Directed by Jason Zada and with Natalie Dormer as Sarah, a young girl off to Japan to find the whereabouts of her twin sister tells a story within the real forest of Aokigahara, located in Mount Fuji's northwest base in Japan. Also being known as "the suicide forest", Sarah sets off for the hike through Aokigahara to find her mentally unstable sister with the company of an Australian journalist, Taylor Kinney. It turns out that the psychological tricks the environment of this forest can have on the mind seem to be more real than they could've ever imagined.
In the world of horror movies, any association with reality, such as it being based upon a true story or real events, or even, in this case, a real life setting, adds a whole extra fear factor and this movie really had the potential to use the forest's legends to its advantage, but failed. Not only did this movie lack the successful plot that should've stemmed from such a strong setting, but the way the movie went about displaying the suicides in which have taken place in this forest have caused some controversy. Again, The Atlantic had some input on this, stating "it doesn't make the slightest sincere effort to portray the Aokigahara forest with the respect or sensitivity that such a real-life place deserves."
Aside from some of the problems the movie stirred, it presented a lot to criticise. It probably covered every stereotypical factor that any horror movie entails, the main actress tripping while running a million times and very predictable moments in which attempted to make the audience jump. There also was never really any moment of climax. The plot seemed to be all over the place and time it got to the end, it wasn't hard to hear almost everyone whisper throughout the theatre "that's it?".