Biran Mahmoud, Leo Braveman
Staff Writers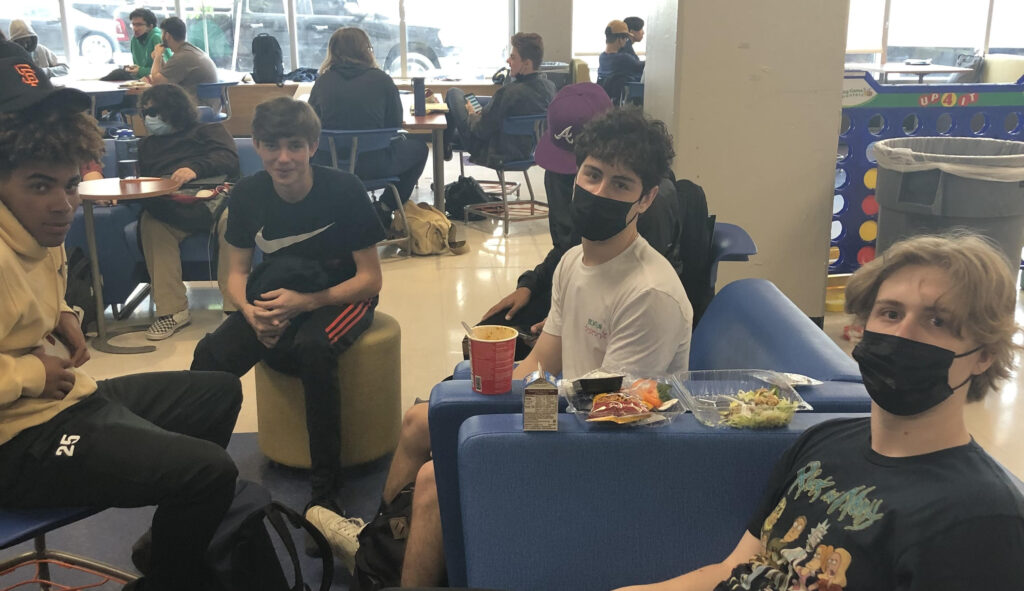 After an entire school year, the masks came off — for a few weeks
When mask mandates were first lifted by the district on March 9th, the effects of students wearing masks were not immediate. We noticed that when this happened, most students kept their masks on, while fewer took their masks off.
We started by asking program manager Jeremy Spry about the effects and new emotions of the mask drop. "Masks are not something anyone wants to be wearing," he said, referring to the discomfort. He told us about how his own opinions have shifted.
"There are places where I still feel uncomfortable like in grocery stores I will still keep my mask on," Mr. Spry explained he feels different in the office where he stays around mostly the same people. Mr. Spry also recognized how people might feel about their own individual situations. "If I was a classroom teacher I would probably feel differently."
This interview was completed before the school district returned to mandatory masks for the week following spring break, only to have Philadelphia drop its mask mandate the week after that.
Although the school district announced its plan to reinstate the mask mandate in march, many students including us were surprised to hear this news shortly before returning to school.
We asked the school nurse, Chris Banchs about the new mask mandate and his knowledge relating to it. The first time he heard about the mask mandate returning was "around 2 weeks before the spring break".
"I took it seriously, I was very sure that we would all be wearing masks when we came back Monday".
After we learned more about the effects the re-imposed mandate had on him personally, it went pretty smooth for him. Because Nurse Chris wore his mask whenever he was "around colleagues and peers" it made for a relatively easy adjustment.
After interviewing nurse Chris we became more interested in finding students and negative aspects of the returned mandate.
Responses were mixed
"I feel like it makes sense, it's just kind of annoying" Said Junior Jave Kelman.
But he wasn't the only one who agreed in terms of covid but still felt the annoyance. Freshman Dove Smith told us that it made sense to him, but "I had to adjust because it was obviously hard to breathe in and I used to break out with acne and stuff".
After telling us about the annoyances Dove was sure to explain: "I've gotten used to breathing in masks now and adjusted in that way".
All of the changes have not been easy, especially for some, but with all things considered our SLA community has done a good job of always working together to move past inconveniences.