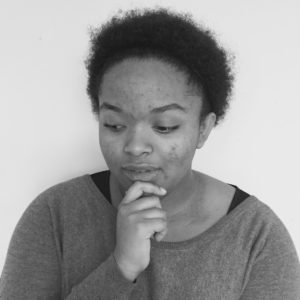 Fatu Castillo
Staff Writer
Greetings, human meat sacs of Science Leadership Academy! I come in peace and mean you no harm, I am but a newly transferred alien that desires to assimilate into your small but hectic society.
I travel to you from sector Bemlehhet, as a former student in Leibtyr Gihh Hslcoo. It is located beyond sectors of Kuqaerontw and Dyloesontw. My Gihh Hscloo adhered to the strict regulatory protocols enforced by the United Galactic Republic, no rule was never left unmarked! Though the provided nutrition often fell short of them.    
While I miss my former sector's Gihh Hslcoo dearly, I am eager to begin a new planetary rotation here! Though some aspects of your academy make my antennae twitch in curiosity, I mean no offense of-course! Allow me to present my queries as to halt any miscommunications between us before they can manifest!
Desolate 4th Level
During my first 120 hour cycle in your facility, I migrated freely through the lateral transportation pathways during my 65 minute period of Nothingness. I came upon a level that no other human seemed to be entering, was it condemned do to a tetirem invasion? Or perhaps a swarm of otqessumoi has come in from an open port?
My curiosity could hardly be contained, I flattened my lung sacs against my back and pushed opened the door! And discovered…nothing? The walls were covered in a peeling, ashen colored plasma and the air was saturated with floating particles. Though I dared enter no further, I rotated my eyes to spy an ajar port to my right. My talons gripped the floor, rooting me in my position, beyond the port I could view several sections all covered in peeling, ashen plasma. All was quiet, empty.   
To communicate the fewest, the entire level made my scales shiver in terror: what use could the Academy have for such a desolate level?
No Migration Alerts
At the end of my very first 65 minute period of Hiesngl, taught by Master Cube, I strained my antennae to catch the vibration of a migration alert. Whilst I detected no vibrations, many human meat sacs appeared to gather their belongings in their holder fabrics and migrated from out the main sector port.
How curious, I remember thinking. Surely Master Cube would scold the human meat sacs for their eagerness to depart from his designated teaching sector. But no! Master Cube himself was also preparing for departure as well! Not desiring to look a olof, I gathered my belongings in my holder fabric and also migrated out the port. Puzzlement ran through my arteries while I migrated to my next designated period. Why hadn't I picked up a migration alert? Was there a defect in my antennae?
But it wasn't me! Throughout the 24 hour rotation, human meat sacs continuously gathered their holder fabrics and migrated at random! Does the Academy lack the technology to install an alert system?
Wall Breach on 3rd Level
When I first passed by the massive wall breach, I thought for sure that we were being invaded by scavengers. My lung sacs had expanded to the size of melons of water to alert the entire Academy with a screech! They quickly deflated as I saw human meat sacs calmly filtering through the gaping hole. Why were they migrating with such a low parsecs-to-unit ratio? Did they not gaze upon the massive breach? My defensive formation did cause them to increase their ratios, I suppose they have some brain activity.
Why was I the sole one panicked by a massive breach in a wall? Were there multiple breaches in the Academy that I failed to detect? Were they all from past invasions? I dedicated my next 65 minute period of Nothingness to whether or not this was an anomaly. My final report: it is. Whilst I did locate several miniscule holes in metal holders, ports, dihydrogen monoxide dispensers, and oddly enough ceiling plates, there was no sign of another wall breach of that magnitude.
It has since been sealed by a plating of organic metal, which I suspect is actually a rare substance called "wood". You human meat sacs really must heighten your defenses, how do you intend to fend of an invasion?
Sky Death Hole
I've always thought of you human meat sacs as soft and squishy, my transferring to the Academy only solidified my judgement. You lot have no advantages at all, no scales to hold against intense heat, no rotational eyes to assist in locating threats, no talons to utilize for combat.  
Why would a species so soft and fragile construct a giant death hole in their Academy? A member of your kind could fracture half their skeletal unit from a collision with a rutyltfeb! What great archivist generated the idea of putting a hole, that descends one level, in the middle of a congregation sector! And correct, before you inquire, I have observed the partition separating meat sacs from certain demise but I have also observed numerous stands in the area. What if one of the Fresher Men holds true to their nature and acts against logic?
Would it not be more appropriate, in protecting your squishy nature, to replace the death hole with a padded area filled with foam and wrap of bubbles?
I may be from a planet where an odg may chase their organic isopene sphere and one can absorb hydrogen dioxide until they quench their polydipsia, but your customs and cultures will always short circuit my cognitive ability!