Taylor Green
A&E Editor
I tilt my head and scrunch my nose up in confusion as I read the advisory memo. It consisted of its normal informative senior announcements, information about mini-courses, and other opportunities for students to take part in. Then I read about the newly rising Asian Alliance Club, ran by Senior Zahira Tucker.
My first impression of the club, similar to most students is that it would be something like the Black Student Union, just for students who were Asian.
I thought it would be a club for Asian students to come together to talk about the issues that they face in SLA. That is why I was confused when I heard that it would be led by Tucker since she isn't Asian.
This is what caused hostility amongst the student body. There were some students (both Asian and not) who were offended that Tucker would start a club like this. Due to some preconceived notions, many students gave Tucker negative backlash.
However, I decided to give the club the benefit of the doubt and talked to Tucker personally.
Tucker explains that she didn't start the club with ill intent. She shares, "I started it because I am very interested in learning about different Asian cultures. Also, because in college I want Asian studies to be one of my majors and therefore I want to get ahead start now and talk to people who may also want to learn about it."
Tucker not only had a meeting to explain the club's real agenda on educating people about different countries within Asia, but she decided to change the name of the club too since this was a primary concern and was the main cause of confusion.
"As of now we have officially changed our name Asian Cultures Club," Tucker says.
Due to the misconceptions, many people Tucker considered supporters proved to be not as partisan as she once thought. She explains, "It affected how I saw a lot of people and how they acted towards me. I realized who was going to be there and support me and who wasn't,"
She even shares, "it showed me who would be willing to talk to me about how they felt and give feedback. A lot of people just made assumptions and didn't know what the club was about."
She explains that now that the name change has taken effect, it has made students less critical of the club. "People have more or so relaxed on their negative comments and some people have even asked me what the club was about to get a better understanding." Says Tucker.
Throughout all of the controversy, Tucker has managed to stay above it all thanks to the people who pushed her to continue.
"I want to just say that thank you to everyone that has been there and have supported me throughout this entire process. At one point I even thought about giving up my capstone and they helped me to decide that since I was passionate about it, I should continue to do it."
Tucker ends off by saying that she's always open to criticism and to answer questions about the club. "I want to say that if there is ever a misunderstanding have no hesitation to ask because I'm always open to suggestions."
Tucker is excited to learn more about Asian cultures and see the progression of her club throughout the school year.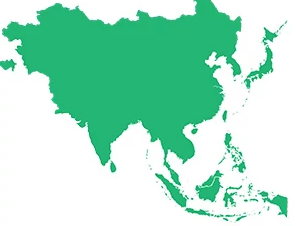 Image courtesy of Prodigious Talents Wikia