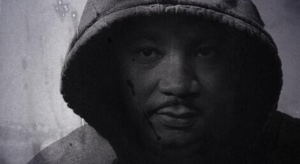 By Sean Morris
Staff Writer
Many years ago, Dr. King gave an infamous speech in which the simple term "I have a dream" would become part of one of the most infamous speeches in human history. Years after King has died many fear that the dream we had hoped, and even though we had accomplished hasn't come to life, however age old racism is still pertinent today in new and hidden, and even very public ways. This article will be used to briefly discuss a bit on how much has changed since Kings times- for good or worse- King's modern image and where as a collective society the next point is.
Statistics have shown that there is still prejudice against african americans, but in a much smaller ways. For example, when considering job applicants, employers are less likely to hire someone who has a more "ethnic name" than what could be considered a "white name". African Americans make up most of the prisoners in the united states, even though they are proportionally a minority to collective white americans. And I believe many of these cases are for more petty crimes like drug abuse, so in these subjects we can begin to see a pattern of internalized racism, which can be a harder subject and system to dismantle.
Concerning King himself he's become nothing short of an icon, but perhaps an often misinterpreted one. Many forget that it was King's fiery speeches and rebellious actions against his oppressors, which landed him in prison that might come into contrast with people's notions of him being the ultimate peacemaker. And while he was a very peaceful man, even more so than many others who were fighting for the same things he was, it's important to take these kind of notions with a grain of salt. It's entirely possible that the fear of misinterpretation caused King's family to controversely withhold any and all speeches of his from being used in the award winning film "Selma", as all of King's speeches were copyrighted by him before his death. And while I can see that perspective of not wanting such an important figure- both to them personally and to the world in general- Kings family hasn't been known to get along- varying on ideological viewpoints and even being, as some might say "greedy" in giving out the speeches and demanding a lot of money for them (about $800,000 in one case) which makes me think theres an unfortunate underlay to the story. And while I can see that handing out those speeches to any film wouldn't be a great idea, this one would have had more littermate backing I would think that they would have known it would be something special.
The topic of race in America has been particularly prevalent these past few months with the wake of the Ferguson and Eric Garner decisions, making many lose faith in the police department and criticizing them for racial profiling. Among these controversies is on how little vocal conversation has come from celebrities, who remained silent on this issue, especially when so many did things like the ice bucket challenge. It reminded me on Kings quote of impartiality; "I have almost reached the regrettable conclusion that the Negro's great stumbling block in his stride toward freedom is not the White Citizen's Council or the Ku Klux Klanner, but the white moderate, who is more devoted to "order" than to justice…"
I think that the best way to continue Dr. King's legacy in a way that celebrates who is was and what he stood for is to give voice to the issues of oppressed people. Rather than remain off to the side or impartial about the issues concerning race that rock our world we should take stand against it, loudly and vocally until we can all do our best to dismantle the problems that plague our world. And while we might be able to cure racism entirely, it is with hope we can try to leave the world a better place a bit better then when we came into it, like Dr. King himself.
Some articles on a similar topic: