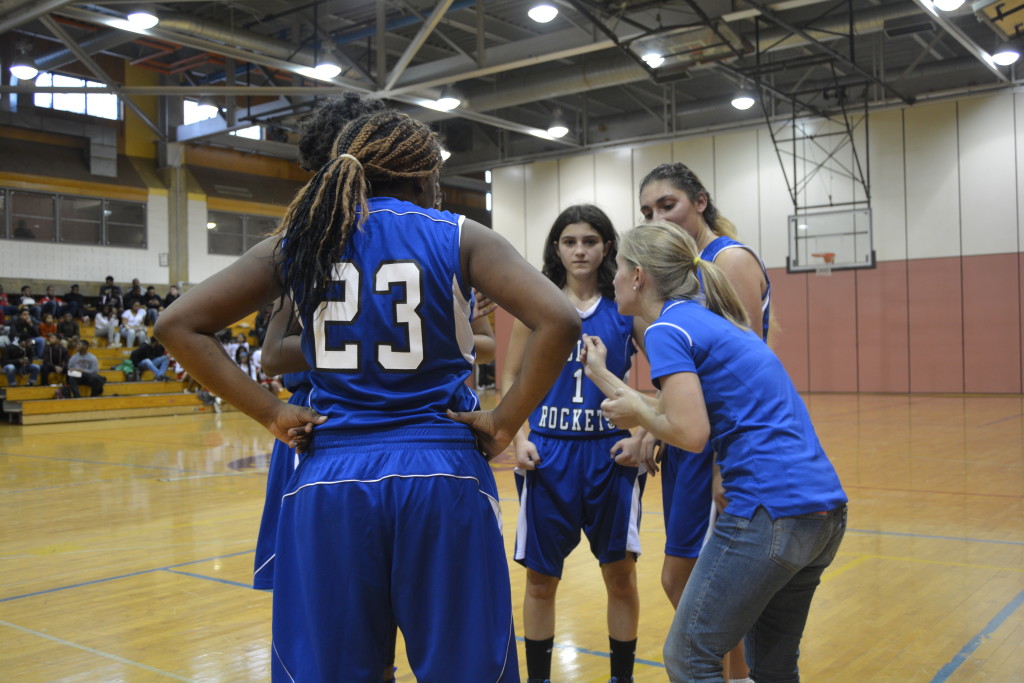 On Friday, Jan 8th the SLA Girls Basketball team took on a Philadelphia school district rival in Central High School. The game ending in a crushing defeat where the SLA girls were only able to put up 25 points.
The girls had optimism going into the game despite the absence of their captain and starting point guard Allison Kelly. Freshman, Stephanie Deangelis, took Kelly's place and put on quite a show.
It was evident from the start of the game that despite her rookie status Deangelis was immediately considered the anchor of the team. Even veteran and Senior Bella Beato had complete trust in her when swarmed by a Central defense. Despite the loss Millwood still had optimism for her team moving forward.
"[The game] was okay, we just have to move the ball better and get less turovers." Deangelis said.
The game was also Deangelis's first as a starting point guard with Kelly an absentee. With Kelly graduating this year it was a hopeful sign that Millwood was able to fill her shoes in such a manner.
There are always improvements to be made and Stephanie Deangelis knows that. After the game she was ready to critique her own performance as well.
"I though [my performance] was pretty good, there were some shots that I could work on. It was a different experience [leading the team without Kelly]." Deangelis said.
Hopefully SLA Girls basketball will continue to improve as it has been a bright spot in SLA sports in the past.