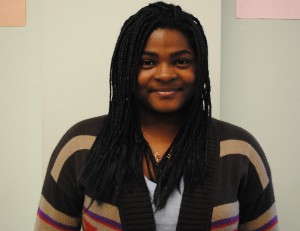 DeShawn McLeod
Staff Writer
"My younger son goes to Temple, where he's a sophomore. This year he's living in an apartment with two friends at 19th and Diamond, just a few blocks from campus. It's a dangerous neighborhood. Whenever I go see Nick, I get antsy and wonder what I was thinking, allowing him to rent there."
These are the opening lines to Philadelphia's Magazine March Issue's cover story, Being White in Philly, written by Robert Huber.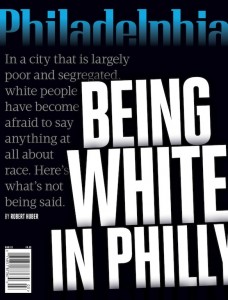 When I first read this article, I didn't know what to feel about Huber's angle on blacks in Philadelphia. As an African-American young woman living in Philadelphia, I felt that I should have a strong reaction, but I couldn't form one.
I began to look up different perspectives on the article. I had first listened to NPR's Radio Times with Marty Moss-Coane, and she was interviewing Robert Huber and Tom Mcgrath, the editor of Philadelphia Magazine, Philly Mag.
"I wanted to take a look at how white people relate to black people in the inner city." Huber said. Regarding Huber's article, Mayor Michael Nutter responded by ripping this article to shreds stating, "This month Philadelphia Magazine has sunk to a new low even for a publication that has long pretended that its suburban reader were the only citizens engaged and socially active in the Philadelphia area…"
This month Philadelphia Magazine has sunk to a new low… I don't know about other readers, but that made me sit up in my chair a little bit.
He continued, "Being White in Philly aggregates the disparaging beliefs, the negative stereotypes, the ignorant condemnations typically, and historically ascribed to African-American citizens into one pathetic, uniformed essay quoting Philadelphia residents, many of those whose names either the author or the speakers themselves were too cowardly to provide."
I was utterly blown away by Mayor Nutter's willingness to call out Philly Mag. I started to think I was underreacting to this article being an African American female. It was strange because I didn't feel obligated to feel something. I didn't think this article applied to me.
I talked to a few others who read the article and I tried to flesh out how I felt about the article. And the same consensus came about every time, "DeShawn, I see you don't feel anything toward this."
In the media, this story has had a plethora of negative reactions. When I heard about the article before reading it, I thought it was an article freely talking about racism and making racist comments about black people.
So why didn't I get so angry about this article?
I don't feel like my skin color defines who I am.
It doesn't make me angry when somebody starts to stereotype blacks – because I feel that it doesn't apply to me. If you're not anything like what's portrayed – and I'm not – then why would I let it get to me?
Why let it get to you?
That may be a selfish point of view, but I don't want to put so much energy into hating Philly.com or Philly Mag because they put the energy into writing it.