Kia Dasilva
Co-Editor in Chief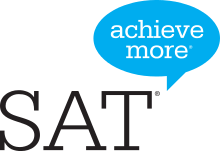 For many Sophomores and Juniors college is emerging as a concern. You know that you'll probably have to take the ACT or SAT sometime soon and that you're supposed to keep your grades up, but what else can set you apart from the rest? Here is one lesser-known way to show your special skills that, if you start early enough, could let you shine in college admissions.
Subject tests and SAT IIs… you've heard of them, but what are they? They are a suite of 21 tests available by the College Board for college applicants to demonstrate mastery in specific subjects. You'd think, with 21 tests, there would be tons of choices. In fact, if you discount foreign language subject tests, there are only 8 options: Literature, Chemistry, Physics, Biology (Ecological and Molecular), Math (levels 1 and 2), US History, and World History. Foreign language tests offered are:
Chinese with Listening

French (and French with Listening)

German (and German with Listening)

Modern Hebrew

Italian

Japanese with Listening

Korean with Listening

Latin

Spanish (and Spanish with Listening)*
*Some schools bar fluent or native speakers from taking a test in their language. Make sure to check with an admissions counsellor at each college to ensure that you won't be penalized for taking a native language exam
Who requires Subject Tests?
Most Ivy Leagues and top research universities "strongly recommend" them, which indicates that you submit them. Specialty schools and programs, like MIT, Wharton, and many engineering programs, require specific subject tests (usually a STEM field). Some schools don't require them if you take the ACT. Senior Imani Weeks chose to take the ACT instead of the SAT and didn't submit subject tests because she "just didn't want to". Many students would agree that this is the path to take; why take more tests if they're not required? Make sure to check the testing requirements of ALL schools you're applying to. If a school requires subject tests, take them and submit them to every school! A good subject test score can only help you.
When should I take my test?
These tests are no walk in the park. In the words of senior Luke Watson-Sharer, who took Math 2, US History, World History, and Spanish, "I didn't feel prepared because especially the History ones were based off of the APs and we never took AP courses".
Senior Isabel Medlock, who took Literature, Biology, and Math 2, concurred, adding that "I hadn't taken precalc for a year so I wasn't that prepared [for Math 2]. For the other two tests I didn't feel very prepared by SLA courses"
Both students wished they had taken the tests immediately after completing the courses covered, like taking Math level 2 after finishing Precalculus, or Ecological Biology after sophomore year. As long as you take the tests during high school, there's no expiration date for the scores, so take them early! You can take up to 3 tests in one sitting, so make the most of each testing day. For a list of dates and deadlines, click here. Be careful! Language with Listening tests are only offered on select dates.
What should I do to prepare?
In addition to your coursework, you'll need time and effort to do well. Isabel recommended that you "choose a test that plays to your strengths, buy practice books and study at least a month, and take plenty of practice tests." Senior Michaela Peterson, who took Ecological Biology also recommended practice books and quizzes adding that SLA students should practice "rote memorization. Lots and lots of rote memorization." Whatever study method works best for you, make sure you dedicate time to it! A good score can't be achieved in one night of cramming. Make the best of SLA resources as well- this year the National Honor Society is starting a test prep tutoring service.
Good luck!