Lauren Nicolella
Staff Writer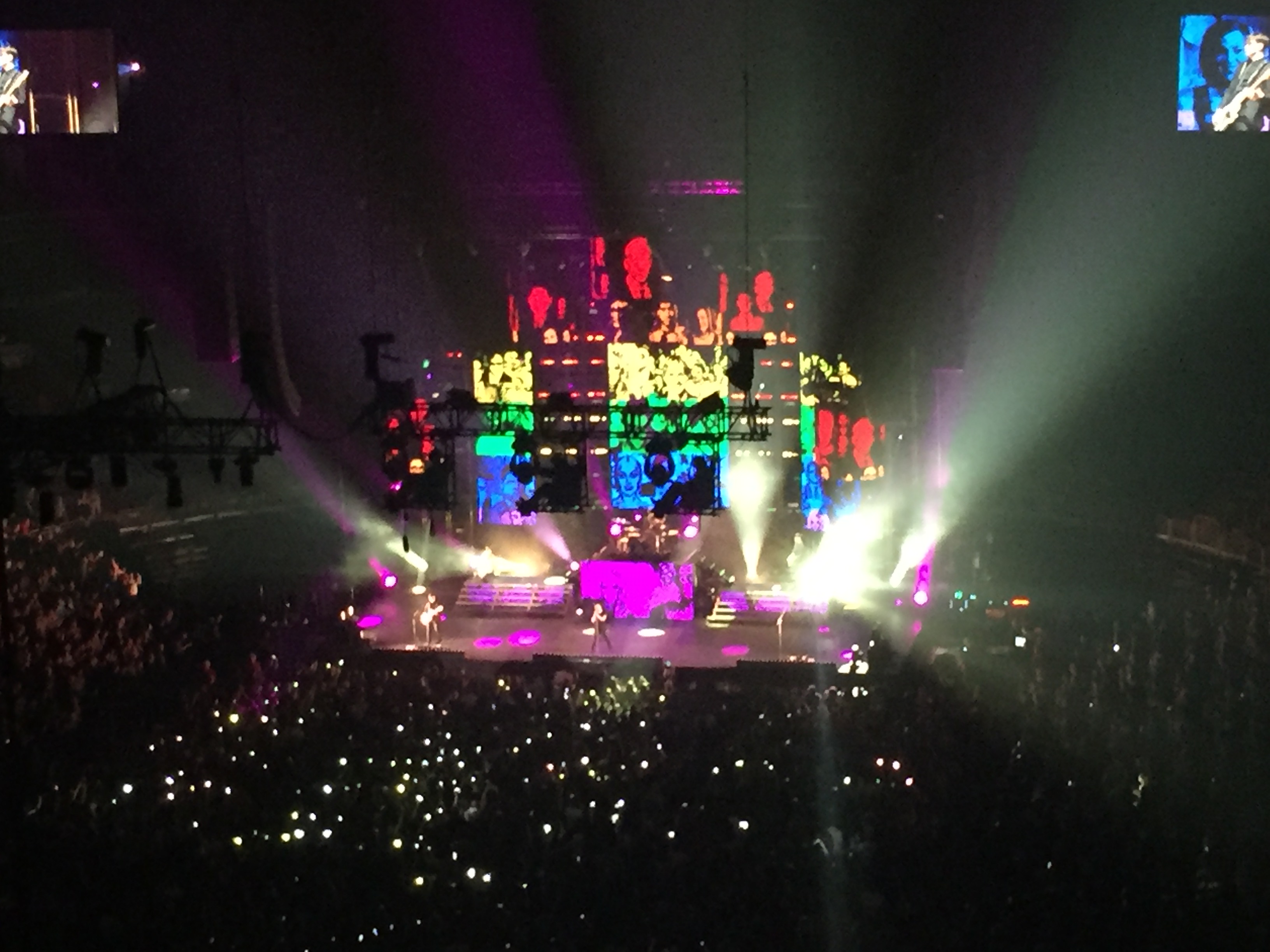 Going to see one of your favorite bands is the best feeling in the world. Screaming out the lyrics and admiring the presence of your favorite person is like no other experience. On February 25th, the Wells Fargo Center had the honor of holding a Panic! At the Disco concert. Philadelphia was the second show on the North American leg of The Death of a Bachelor tour.
Lead singer Brendon Urie is a fantastically talented man, having a very large vocal range. Panic! At the Disco formed in 2004. Brendon is the only original member remaining since the others have left. They are described as a rock band from Las Vegas, but every album of theirs contains a slightly different sound while retaining the same theatrical feel.
Their most famous songs are "I Write Sins Not Tragedies", "Nine in the Afternoon", and recently, "Victorious". The band's newest album, Death of a Bachelor, was nominated for a Grammy this year under the best rock category. Unfortunately, they lost to Cage the Elephant.  
On The Death of a Bachelor tour, there are two opening acts, Misterwives and Saint Motel. Both have an indie pop sound but stay unique to their own styles. They put on a spectacular show, it was honestly mind-blowing. Having them on before Panic! was something that I didn't know I needed, and now I have been listening to those bands ever since.
To sum up this concert in two words, all I have to say is Brendon Urie. His talent is unbelievable. His vocal range is absolutely insane. From start to finish, everything was perfect and definitely one of the best concerts I've ever been to. The atmosphere was very comfortable, and seeing that there were fans who were of all different ages shows how much the band has influenced so many people within their career.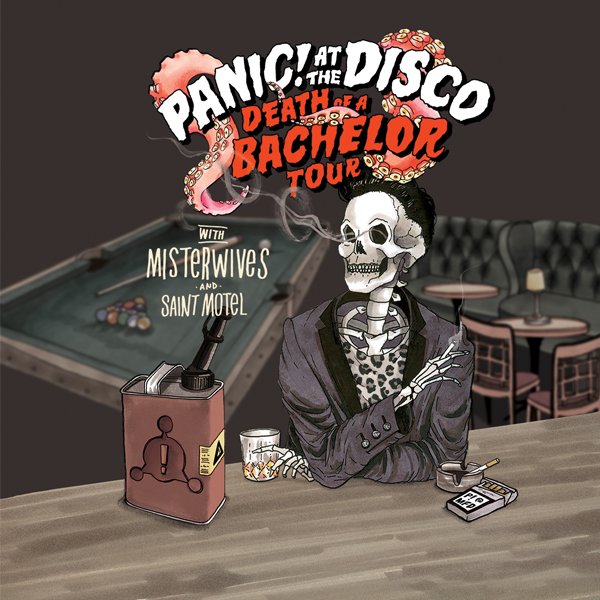 A performance that particularly stood out to me was Girls/Girls/Boys, because the stage lit up with rainbow colors and had members of LGBTQ+ community featured on the screens. Brendon opened up the song with a brief message against Trump, and showed people that they could feel safe in their environment and that their favorite musician was on their side. Fans on the floor had different colored paper hearts and shined their phone flashlights through them to contribute to the support of gay rights during the song.
Panic! At the Disco has been covering Bohemian Rhapsody for years now, and this summer it basically became "official" and a studio version was recorded for the Suicide Squad soundtrack. That already was one of my favorite songs of all time, and I had told my cousin that either way if they did or did not perform it, I would freak out either way. Luckily, they performed it and honestly I was having the time of my life and didn't even mind that my vocal cords were getting severely damaged.
I'm really glad that no one cared about my terrible singing and dancing. It was pretty embarrassing of how crazy I was going along with the music, but it was hilarious to see the girls in front of me doing the same thing.