By Jenn Wright
Staff Writer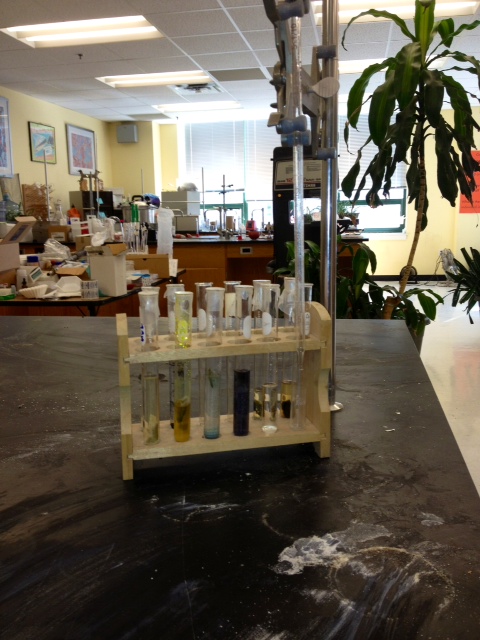 The third floor was evacuated yesterday, February 20th, due to the intense chemical smell seeping out of room 304, Science Teacher Matt Vankouwenberg's classroom.
The evacuation began around 10:20 at the end of E band; teachers yelling for students on the floor to go to the Café.
The chemical named Cyclohexene, is a colorless, but very pungent liquid. It was being used in an experiment about whether polar and non-polar substances were miscible or soluble in Senior Advanced Chemistry.
The spread of the odor is attributed to the windows being closed before the class started after Mr. VK had opened them in preparation.
Classes on other floors resumed, but third floor teachers held their classes in other places–the Café, the Library and free classrooms on the 5th floor.
Science Teacher Tim Best taught his 10th grade Bio-Chem class in the Library. He said the projector didn't have a dongle and then it overheated, unaccustomed to being used for a class period at a time. Teaching out of the normal classroom posed problems associated with technology.
Junior Niyala Brownlee was in Ms. Rami's English Class during E band and said, "It was very faint, but when we walked in the hallway you could really smell it."
Erring on the side of caution, the evacuation stayed in effect for the remainder of the school day. Mr. VK said, "If we had spilled 350,000 times as much [cyclohexene], we would have still been within OSHA regulated limits to stay in the room for 8 hours."
Assuming none of the smell escaped the room and all of it turned into a gas, none as a liquid, there would have been about just under one part per million in the room, knowing it's safe to be a room with 300 parts per million in an 8 hour time period. (source)
That being said, some complained of headaches because the funk was particularly sharp in the halls.
To remedy the smell, dirt from a flower pot was used to soak up liquid from the lab bench and then discarded safely. Coffee was used on the benches to help the lingering smell in room 304, today.
Classes returned to their normal locations today, and the smell seems to have dissipated.