EduCon is one of Science Leadership Academy's prized events. Educators from across the country file into SLA's 5-story building to see students at work. The school is packed to the brink as people roam around in awe of the work being done. From people who aren't directly involved, the event seems wonderful and perfect. And it is, to an extent.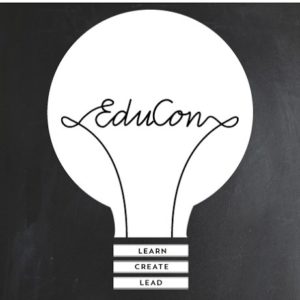 It is an amazing event where educators get the opportunity to see a unique, ground breaking school. It is also a chance for students to interact with people from different schools, parts of the country, and perspectives that they are not used to.
However, everything is not always so perfect from our daily school days here. It is clear that the school significantly improves when EduCon happens. All the bathrooms suddenly have soap, paper towels, and there are signs on the doors. Everything is clean and the walls are plastered with students' work. It's not even a surprise to see a Rocket mascot walking around. Suddenly there's school spirit in a school that can't get 10 people to dress up for "80's themed day."
Students feel they are put on display. They are thrown into the spotlight and obligated to talk to every visitor they see. The visitors expect to hear about how great our SLA experience is but this puts us in a tough position. While SLA is a great school, it is not 100% perfect. No school is. But when visitors of EduCon come, students are forced to toe the line between always making the school look good and giving them a true sense of what goes on in the school.
While no one is telling students they should lie, no one wants to throw their school under the bus. As a result, everything feels forced on to the students. Even though some of that is good, like the short improvements to the bathrooms and hallways, students are not always comfortable with the way they are shown off.
It is also no secret that EduCon funds a lot of SLA's resources, however, there is a way that students can have a better EduCon experience. This could start with receiving many of the basic advantages that EduCon provides, like a clean bathroom, on a daily basis. At the same time, students' feelings are not always considered. EduCon is a great function and allows them to see how much their work means to themselves and the people around them. However, it would be more mindful towards the students' feelings. In such a big, dynamic, and overwhelming event, students' standpoints are not always considered. Amongst all of the importance in these couple days, we are the last fiddle.
Although it is understandable why the school acts the way it does, there could be more empathy for the SLA students during EduCon. That would make everything truly perfect.
Unsigned editorials reflect the opinion of the student editorial board.