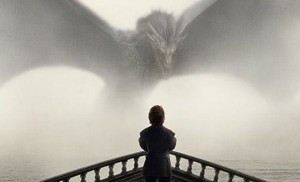 Sean Morris
Staff Writer
Last season left off with an arrow to the chest for everyones favorite tyrannical monarch, Mr. Tywin Lannister himself (who was still less hated than that grandson of his, who also kicked the bucket(or goblet in his case), leaving the land of Westeros in a bit of turmoil (aside from it's general turmoil-ness). Now its been almost a year since we left off all of our (many) favorite characters let's play a little catch up:
Cersei, Jaime and everyone else at Kings Landing- Now that TV's most incestous siblings have lost their powerful father expect some big power shifts this season. With the actual king being a young boy, Cersei will be able to enjoy newfound powers, although whatever power she does have may be cut down by Tommen's soon to be marriage to joffreys widow margery tyrell. Although a threat is looming for the wealthy lannisters- their MASSIVE DEBT. Which will only probably increase with their continuing war with Stannis, the almost certain hunt for their brother tyrion, the royal party and all the money cersei's spending on wine, this is one debt the lannisters might not be able to pay. What doesn't help is a new player, religious leader the High Sparrow, (played by Jonathan Pryce) who will shift the dynamics of kings landings and cause some serious upheaval.
Tyrion, Varys and Danyrs- After blasting daddy lannister with a shit-full (ha, its funny because he died on a toilet) of arrows, Tyrion has now become Westeros #1 fugitive. Along with his fellow escapee Varys they'll have to avoid Cersei's agents and navigate through the world of Westeros (and beyond) without all the resources that they previously had. Daenerys will still be looking over maureen, without the aid of her dragons (2 of which are chained up and the third is currently roaming the land) and her right hand man Ser Jorah Mormont (who she shockingly banished last season) . It looks as if in this season worlds will start to collide as Tyrion and Varys will be searching for a reliable candidate for the throne and looking at one Daenerys Targaryen, who should be encountering our bald and imp anti-heroes this season. How will they get along? Well that's what we watch it for!
Ayra- Now the independent Ayra has left Westeros and her buddy the Hound (RIP (I think) you weird, but ultimately tragic bastard) will now be moving to Essos, land where fan favorite Jaqen H'ghar comes from. She'll also be getting a new, surprisingly more effeminate look, but should still be able to do some bad-ass sword skills and action.
Sansa Stark and Littlefinger- who was once a pawn is now a player her name be sansa stark. After saving Littlefinger's skin by giving a false story, these two are to be strong allies, with a creepy romantic relationship sure to be developed over the course of the season. Eek. Littlefinger himself will getting more power in the vale and with his rival Vary's new hiding status, he's sure to be one the seasons biggest movers and shakers
Jon Snow, Stannis and the Wall/North- With the arrival of Stannis Baratheon is sure to help Jon Snow with he and the Night's watch war against the Wildings, and will probably be the cause of some clashing of leadership between Jon, Stannis and the wilding king Mance Rayder. But with the growing threat of the white walkers, who are getting farther and farther down south, Stannis might be getting in for more than he bargained for.
Others:
Brienne and Podrick– Since the fight with the hound and failing to return Arya Stark, presumably Brienne and Podrick will either find Sansa or start to return to Kings Landing finding
Bran, Hodor, and Meera– From what I've heard they will be absent this season since the show has caught up with book.
The land of Dorne– We'll be exploring a new area of westeros- Dorne, which was the home to last Season's fan favorite Oberyn Martell and get to meet his father and daughters, and looks as if his wife (and widow) might be looking out for revenge against the lannisters for her husbands death.