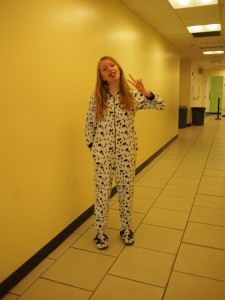 Kara Keenan
Who influences your outfits?
Things I see on the internet mostly influence my outfits.
What style of clothing do you categorize yourself as wearing?
I can't even categorize it, I just wear whatever I want, but I wear a lot of dark colors that's basically it.
What clothing store is your favorite?
Forever 21
What clothing store do you shop at the most?
Forever 21 and H&M.
Who picks out your clothing?
Me, myself and I.
How did you develop such a good sense of clothing?
By not following trends and doing my own thing!
What kind of fashion advice would you give people?
If you don't love it, don't buy it.