Ella Donesky
Staff Writer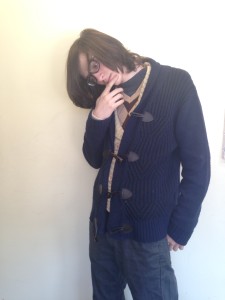 Where do you usually shop?
I rarely shop. Well, I mean, I have this distant memory of having gone to Khol's. I have nothing to prove it ever happened, no photo, no video, I didn't journal about it, I just think I went there.
Who inspire your outfits?
Well, basically whoever I take the clothes from. It's a pretty direct inspiration for what I wear.
What's your favorite article of clothing and why?
I think my favorite article of clothing has to be my trusty North Face jacket, because it doesn't keep me warm, but it doesn't really keep me cool.