Leah Kelly
Staff Writer
Where do you usually shop?
"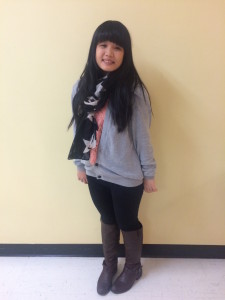 I like Forever 21, H&M, Macy's. I pretty much like to shop anywhere where I can find Asian looking clothes."
Who inspires your outfits?
"My friend Audrey Pham. She just looks good all the time and is confident with her style."
What is your favorite article of clothing and why?
"Honestly I like spring clothes because I get to wear fun dresses and cool colors."
Who inspired your new haircut?
"I had this haircut in freshman year but was always too lazy to do it again, but then I found a place in Chinatown to get it cut so I decided to go for it again!"