Chhievling Seng
Staff Writer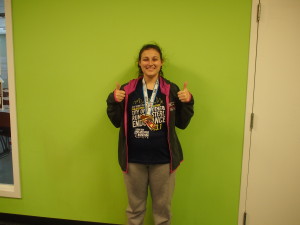 Who influences your outfits?
ME! I just like to dress comfortably.
What style of clothing do you categorize yourself as wearing?
Casual and laid back.
What clothing store is your favorite?
I don't have one.
What clothing store do you shop at the most?
I don't really shop but if I see something I think is cute then I'll pick it up in whatever store I happen to be in at the time!
Who picks out your clothing? Do you have anyone approve your clothing?
I pick out my clothes
How did you develop such a good sense of clothing?
I just wear what's comfortable. I think I got this from running.
What kind of fashion advice would you give people?
Be yourself. It doesn't matter what other people are wearing. If you don't like it or you don't think it's comfortable or you can't afford it, that's okay! You have to do what's best for you.