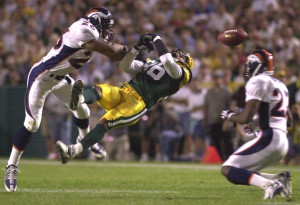 Benjamin Simon
Staff Writer
On March 16, 2015, the San Francisco 49ers' promising linebacker, Chris Borland, called it a career. He was twenty-four years old.  Despite the fame and million dollar contracts of professional football, he decided it was time to hang up his jersey. Millions of people would die to be in Borland's position, but he did not care.
Borland was worried about his brain.
When Borland was born, football players didn't worry about their bodies. They just accepted that when they were done with the game that they would walk with a limp or feel pain in their knees. Wasn't it worth it for the chance to play?  But these days players and parents are reassessing the risks of the game.
"I think the game itself, if you're talking about organized football, has gotten safer. The game hasn't changed, it's the perception of the game that has changed," says thirty-two year old History Teacher Jason Todd, an avid fan of the game.
"As a football fan, growing up, the idea of knocking a player out of the game was the goal of the game… When you saw a big hit, everybody got excited."
"I don't think too many people knew about concussions in the nineties. I remember when I was a kid, and in my early adulthood, ESPN would highlight big hits, like the Jacked Up segments, that you almost never see happen anymore," recalled English Teacher Matthew Kay, who also coached football for few years at West Chester University.
"I remember everything that was being broadcasts was about big hits. I remember in video games, it was about big hits and you could replay them. And now, you see next to none of that."
An awareness that big hits caused and that repeated concussions were detrimental to the brain came to light when former All-Pro Steelers offensive lineman, Mike Webster, died at age 50 in 2002. At the time, he had been broke and homeless, out of touch with his former teammates and friends. The first reports said he died of a heart attack.
Dr. Bennet Omalu is a forensic pathologist in Pittsburgh.  As part of his job, he regularly conducts autopsies. One morning, Omalu found Webster laying on his table in the hospital. Dr. Omalu wasn't a football fan and he didn't know anything about Webster and his Super Bowl rings.  But he had a job do.  He must figure out why the Steelers legend had passed away. Dr. Omalu had no clue that his findings would change football.
Dr. Omalu concluded that Webster died due to Chronic Traumatic Encepathology (CTE), an idea that Omalu discovered as a result of his work with the 6'1 center. CTE happens when the brain has suffered from a significant loss of tissue along with the alarming accumulation of a protein called tau. Tau tangles the protein transportation system in the brain, causing loss of nutrients in those cells. And when the cells can't get nutrients they die. That's what killed Webster, Dr. Omalu found, not a heart attack.
"Chronic Traumatic Encephalopathy (CTE) is a progressive, degenerative disease of the brain in people who have have repetitive head injuries over time," explains Dr. Mark Zonfrillo, an injury epidemiologist, among other jobs at the Children's Hospital of Philadelphia. He often works with concussions. "The brain degeneration can lead to many types of symptoms with memory and behavior. While CTE is a serious sequelae of repetitive brain injury, it is still relatively rare."
One place it can happen, says Dr. Zonfrillo, is in sports, as a result of repeated concussions.
"The far more common problems with concussions and other mild traumatic brain injuries in children and youth result from short term disability (from weeks to months) in patients who have undiagnosed or inadequately treated concussions. This should be the focus of our public health, research, and advocacy efforts for concussion in children and youth."
But before Omalu's autopsy report on Webster, the public didn't know very much about the link between football and long-term damage to the brain. They knew football was dangerous. They just had to turn on the television to see huge athletes ramming heads into each other.  Many who might have wondered if this was ba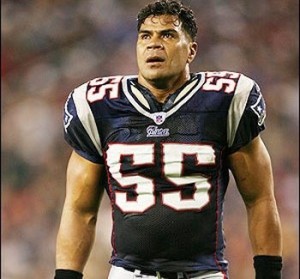 d, did not know for sure.
Public awareness rose again with the death of Junior Seau. GQ magazine once described Seau as "the Derek Jeter of San Diego." He was a wildly popular figure, both locally and nationally, who never stopped fighting and more importantly, never stopped hitting. He was the definition of a grid-iron warrior. During the AFC championship game, he even played with a painful pinched nerve.
After Seau's pro career ended, his life went downhill. He began to drink in excess and suffered from insomnia. On May 2, 2012, he decided he couldn't take it anymore and ended of his own life. Seau was just 43 years old, and two years out of the NFL. Most people had no idea that Seau was in this kind of pain or why.
"Seau, unfortunately, was probably six or seven guys that I knew, once I read the story," says fifty-year old Joseph Lorenc, a former nose tackle at Penn.
And this brings us back to today. Where is the football today? How have parents reacted to the new information and the stories of the painful lives of Webster and Seau, among others?
"Certainly, the NFL and other organizations have recently realized that both the incidence of and sequelae from concussions had occurred with more frequency than previously thought," says Dr. Zonfrillo, "There have been a growing number of collaborative efforts, fundraising, research, and advocacy that have focused on prevention of and improved management for concussion."
"My parents wouldn't allow me [to play football], they thought I would get injured and they thought it wasn't safe," explained SLA Sophomore Aaron Watson-Sharer, a 16 year old sophomore at Science Leadership Academy and avid football fan, "[But] I honestly believe if people take the right safety precautions, they can be safe when they play football. Like making sure your mouth guard is on…knowing how to hit somebody without knocking them off with a concussion"
"As a [basketball] coach now, I have to pass a concussion awareness test every season. Every coach in the Philadelphia public league has to do a concussion awareness test whether or not their sport is a contact sport. Everyone has to do it…And I'm pretty sure that is only three years old," said Kay, who now coaches basketball in the city.
In a 2013 poll conducted by HBO's Real Sports, eighty-six percent of people said that they had heard of a connection between football and concussions. Even President Obama joined the conversation. In an interview with the New Yorker, he said that he would not let his sons, if he had sons, play football.  Football fans were outraged, sure that the President's remarks with add more people to the "anti-football" community.
Now, when young kids want to play football, they will, more times than before, be told they cannot play.  All the parents have to do is type, "Football injuries," into a search engine and they find thousands of articles detailing the risk of playing this game.
So the question arises, where will football be in 20 years?  How can it survive if no one will let their kids play?
"There will likely be delays in tackle football (possibly not allowed until high school), and there may be other rules that change in the collegiate and professional level," believes Dr. Zonfrillo, "Most importantly, we will have better techniques for sideline diagnosis of concussion, and may even be able to identify the risk of or exposure to injury with engineering solutions such as helmet sensors."
However, Dr. Bryant Simon, a 53 year old professor of History at Temple University, who grew up playing pee-wee and midget league football had a different perspective. "I don't think it will be extinct, but I suspect one of two things is going to happen. Either the equipment will change dramatically- big puffy helmets. Or it will move in the direction some think that the NFL is already moving toward, flag football. Contact is essentially outlawed. Or maybe the game will be played on a wider field with much more passing and less hitting."
"There was a fellow Steve Tasker who played when I was young…He had concussions and he ended up wearing an oversized helmet," recall Lorenc, "There has to be something the NFL can do with helmets. Maybe it would be less violent and would hurt their business, but it would help the players safety."
First photo courtesy of www.appleinsider.com
Second photo courtesy of www.examiner.com