How to Save a Baseball Team- The Straight Shuter
by Jesse Shuter
Staff Writer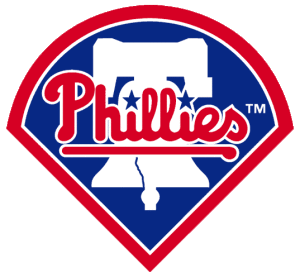 http://www.threespringsfruitfarm.com/blog/10/2009
Each year the baseball season comes and goes and some teams are left happy, while others are left disappointed and sad. That is when the free agency system comes into play.
For those of you that don't know what free agency is, here is a brief description. Each player signs a contract when they play for a given team. This contract insures their participation in that team's games in exchange for an agreed upon amount of money. This contract also lasts an agreed upon number of years. When the contract is up, the player becomes a free agent and is allowed to sign with any team that they wish.
In the MLB there is also something called arbitration. In a very basic definition, a player has to qualify for arbitration by having played a certain amount of time, and then the team can offer the player an arbitration contract. If the player agrees, then instead of going to free agency, the player goes to a court with the team where the salary is determined.
Now that we know what free agency is, let's get to the point of this article. What do teams want out of free agency? Or better yet, what should teams want out of free agency? The simplest answer is to fill the holes in their team.
Usually a team wants to fill a hole that is left by a player leaving their team. For example, this year the San Francisco Giants have two pitchers, Ryan Vogelsong, and Barry Zito, going to free agency so they made sure they would be okay by signing Tim Hudson away from his original team, the Atlanta Braves.
Some teams try to fix themselves in other ways, for example, two years ago the Texas Rangers lost star outfielder Josh Hamilton. Since then they have missed his power in their lineup. They also have a star prospect shortstop/second baseman in Jurickson Profar. So they made a great move and traded away their current star second baseman Ian Kinsler for star first baseman Prince Fielder, thereby making room for Profar and getting huge power back into their lineup by acquiring fielder.
The Take Away:
For this week's take away, I decided what would fix the Philadelphia Phillies. I love the Phillies more than any team in the MLB and because I love them I feel that it is my job to fix them.
Step 1: Starting Pitching
Right now the Phillies' rotation looks like this: Cliff Lee, Cole Hamels, Miguel Gonzalez, Kyle Kendrick, and Jonathan Pettibone. Therefore, they have two incredible starters at numbers one and two respectively (Lee and Hamels) followed by a young promising pitcher currently in the number three spot (Gonzalez) and two scrubs, i.e., players who are either untalented or have lost their talent from getting older, rounding out the rotation of five (Kendrick and Pettibone).
Because of these scrubs, I believe they need two pitchers to make their rotation great. They need a solid number three and number four starter because Gonzalez can be their fifth starter easily.
For their number three starter they should sign one of the following: Ubaldo Jimenez; Ervin Santana; Ricky Nolasco; or Matt Garza. I recommend Santana, because he is a risky signing so he will go for less money and as a number three starter, there is much less risk than the risk teams would be taking if they wanted to sign him as their number one or two starting pitcher.
For their number four starter they have these choices: Bartolo Colon; Hiroki Kuroda; Paul Maholm; Bronson Arroyo. I like Maholm the best out of these options, because he is still young and won't cost a lot, plus as a number four starter he is a high end pitcher.
Step 2: Relief Pitcher
The Phillies have always had some relief problems. They have a great closer in Jonathan Papelbon but they need help getting from the starting pitcher to their closer. They have two options here, Joaquin Benoit or Edward Mujica. Mujica is younger, but by the end of the year last year he started to slow down which is why I like Benoit better.
Step 3: Outfielder
The Phillies started the offseason by signing Marlon Byrd. He is okay, but not what they should be looking for. They need a starting outfielder/batter to carry their team. They have quite a few options here in Jacoby Ellsbury; Shin-Soo Choo; Curtis Granderson; or Nelson Cruz. The Phillies already talked to Nelson Cruz and couldn't work a contract out so he won't work. I love Ellsbury for the Phillies. Ellsbury is by far the most talented of the group, therefore, he will cost the most. However, Ellsbury is also young, and a switch hitter. The Phillies really need a hitter of his magnitude to fill out their lineup, plus the fact that he is a switch hitter in a heavily right handed lineup would help a lot.
Step 4: The Trade
This last step will be the hardest to pull off, especially considering the things that need to happen for it to work. This trade if pulled off would be PERFECT. The Texas Rangers have already made one trade this year and they are definitely not done yet. Experts think they want offseason prize Robinson Cano. Cano is a star and he would make their lineup incredible. However, he plays second base and their would be no room for Jurickson Profar. They do, however, need an outfielder. It was originally thought that they would trade Profar to the Cardinals for star prospect outfielder Oscar Taveras. The Cardinals, however, have already signed shortstop Johnny Peralta so they no longer need Profar. So if the Phillies sign Ellsbury (Step 3) then they could trade young outfielder Domonic Brown to the Rangers for Profar, then Profar could take over for Utley/Rollins when they leave, or he could play second base and Utley could slide over to third. Obviously there are a lot of "what ifs" that need to happen for this to work out, like the signing of Ellsbury and Cano, but if this trade works out the Phillies will be fixed.
Shuter's Sleeper of the Week:
Torrey Smith (WR) Baltimore Ravens:
Smith is playing on Thanksgiving against the Steelers. The Steelers have a terrible pass defense, so I expect Smith to take at least one pass to the house and get a lot of points. Smith is a solid WR1 and Great WR2 this week.