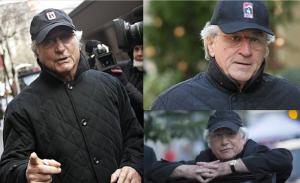 Sean Morris
Staff Writer
In 2008 the world was shocked and dumbfounded at the astronomical scheme respected investor Bernie Madoff when it turns out he had lost $65 BILLION from his investors. Madoff received 150 years in prison for his crimes- virtually ensuring that he would die in a cell- but soon, he suffered an even greater emotional crisis One of his sons committed suicide two years after his arrest, and his other son died of lymphoma two years later. Madoff also suffered a heart attack while in prison and currently is battling kidney cancer, and while he talks to his wife, it is only when he calls her- she never calls him.
These hardships are not to hide his crimes. His victims also suffered greatly- with some of them losing billions of dollars, and some woke up and found that they had lost their entire life savings. The monstrosity of Madoff and the downfall of his life make for compelling drama, as both ABC and HBO realize and are bringing the story to our television screens.
On ABC's Madoff, Richard Dreyfuss as the titular fraudster. I found that the two part special was surprisingly enjoyable. I did not expect  how much I began to feel sorry for Ruth Madoff in the story. Brought to life masterfully by Blythe Danner, she made Ruth a likeable and truly tragic character But I will also admit some pieces seemed rather dramatized as even ABC has admitted about it apparently to the point where Bernie Madoff himself was peeved about it enough from his cell to write an email about it.
While there is not much press yet about the upcoming HBO series "Wizard of Lies," it brings a promising cast in the form of Michelle Pfeiffer as Ruth Madoff, Hank Azaria (The Simpsons), Nathan Darrow (House of Cards and Gotham) Alessandro Nivola (American Hustle), Lily Rabe (American Horror Story) and perhaps most impressive: Robert De Niro Himself and the infamous fraud. While a release date hasn't been announced, the show is currently in production and is expected to appear later this year.
With two dramas about the Madoff like (three, if you count the movie "Blue Jasmine" which was inspired by it) it's clear that not only does it make for good entertainment, but it also shows that as an audience people want to see more. Why is that? Do we enjoy seeing the rich and powerful kicked off their pedestals? Do we see an epitome of greed in a single person that we can hate rather than a faceless corporation? Is Madoff the ultimate warning of greed gone wrong?
Every person has their reasons, but for this writer I quite, for lack of a better word, enjoy the Shakespearean aspects of the drama. From the sheer magnitude of the scam that affected thousands of people- including celebrities like John Malkovich, Steven Spielberg, and  Kevin Bacon — to the intimate, inner family drama of the Madoffs it is truly a sensational story.
I will also argue that, if we are to believe her, that Ruth Madoff is perhaps the greatest victim of Madoff's crime. It is one thing for your investor to lie to you, but it is another to have the man who you've been with for most of your life and the father of your children to have lied to you about how your wealth has been made. Then, after so long of enjoying these comforts that she thought were well deserved to be suddenly stripped away to rightly help the victims of your love's crimes while your family is, for better part, emotionally distant from you must be unbearable.  To top it off, the whole world is has such vitriolic feelings to her family that she has little sympathy from many and has to worry about the rest of her family being sued by the victims and photographed at their lower points.
Ultimately, the crimes of Madoff shouldn't be romanticized, but the story deserves to be told. The current perilous economic climate has many predators, but gain a name and a face in the form of Madoff and it's effect on people needs to be told, at least for the sake of all the many victims whose lives he ruined. What we can hope is that these dramas show Bernie for the monster he was in the hopes that these actions will not be repeated, although is may already be too late. Harry Markopolos, the man who discovered Madoff's fraud years before it was revealed and confirmed, recently warned of three new Ponzi schemes- one of which is supposedly even more massive than Madoff's 65 billion scam. No names have been named yet to ensure it gets to the authorities but it further shows that the crimes Madoff committed and his legacy linger to today.