Deja Harrison
Staff Writer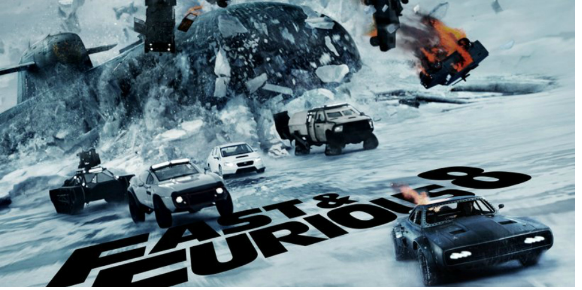 The Fast and the Furious is an action series that is centered around insanely fast and illegal car races, heist and family. The recurring theme in the films are family is everything and they focus heavily on loyalty and trust. The films have been a huge success since the original in 2001.
After the sudden death of main character Paul Walker who played Brian O'Connor in the Fast and Furious series in 2013 many fans speculated about the release and quality of the recent 8th film. Walker played a huge role in all of the movies so the controversy that surrounded movie was very understandable. I decided to take a look at the movie and see if it still lived up to the previous films.
In the Fate of the Furious, or Fast 8 as most would call it, the themes are still very apparent. Dominic played by actor Vin diesel is forced to go against his family/crew by a mysterious female cyber terrorist named Cipher.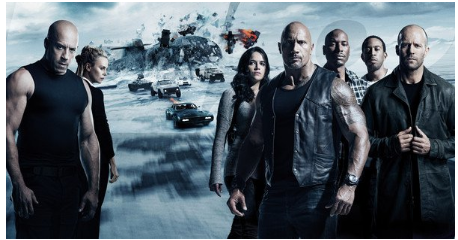 She is using his highly trained skills to wreak havoc across the world, her ultimate goal is to have power over all in the world. Dominic's team consisting of his wife Netty(Michelle Rodriguez), Luke(Dwayne Johnson), Roman(Tyrese), Tej (Ludacris), and Megan(Nathalie Emmanuel) have been assigned to track and put a stop to him and Cipher's attacks. The team does not know that Cipher is forcing Dominic to go against them, they simply assume that he is going rouge. I don't want to give too much away but what Cipher is holding over Dominic's head is huge and is a major game changer for the series.
In all I believe all the doubts on the movies story and overall rank were for nothing. Paul Walker's death was very tragic and it made it  hard for fans to see the films because they couldn't envision the crew without him. The crew in my opinion did an amazing job honoring him and they kept his name alive in a way that I won't reveal because it will be a major spoiler. This movie is definitely a must see if you enjoy laughs, family and some nice kick butt action. I recommend it to all.