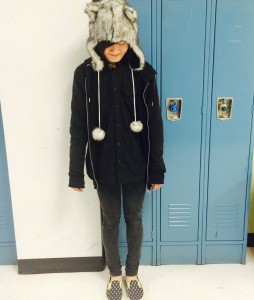 By Corinthia Bell Staff Writer
Where did you buy your clothes from?
H&M
What made you decide on them?
Like dark colours or skinny things and I just like it, that's my style.
Who's your fave fashion designer/company?
I don't know any.
What's your particular taste in clothes?
Plain dark clothes.
"Fashion Fades only style remains the same". What does that mean to you?
I don't know (laughs)