Tamir Harper
Staff Writer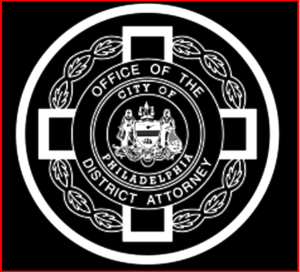 Who do you support to be the new District Attorney of Philadelphia?
Do you even know who the DA is and what they do?
These are a few questions currently being asked in the Science Leadership Academy community. As many people — but not everybody — know, current two term District Attorney Seth Williams decided not to run for a third term which blown the race wide open.
As of February 15th, 2017  six people have put in their bid to replace Williams. Current candidates include Former Managing Director Richard Negrin, Former Assistant District Attorney Michael Untermeyer, Former Federal Prosecutor Joe Khan, Judge Teresa Carr Deni, Judge Leon Tucker and Attorney Larry Krasnser.
In addition to these official candidates, there are many rumors that State Representative Joanna E. McClinton, Attorney Kevin Harden Jr., and Former First Assistant District Attorney Tyrique El-Shabazz will jump in the race as well.
So who's the best candidate? And do students know or care?
When I asked SLA students about the District Attorney, many asked me who I was referring to.
Junior Asher Swartz begin to make a disappointed face when I asked him who Philadelphia's current district attorney is. "Why would I know the district attorney?" Swartz asked.
Senior Luke Risher, who also runs SLA's chapter of the Philadelphia Student Union, was also uninformed about the coming race, and begin doing research on his computer when asked about it. Risher then stated, "I am not qualified to speak on this issue."
SLA did have one informed student who stated her father previously worked in the Philadelphia District Attorney's Office under Seth Williams Administration. Senior Nyla Moore did know the current district attorney but was not well versed about him. When asked her views, she explained that "I know he's in a lot of trouble."
The "trouble" Moore was referring to is Williams accepting personal gifts without reporting them. In his statement that he would not seek re-election, Seth Williams has apologized for "embarrassment and shame" he brought to the office. It is also important to state that Williams has prosecuted the most police officers in Philadelphia's DA history and has made Philadelphia District Attorney's Office a model for the United States (before the charges of corruption) as he stated in his press conference on February 10th.
History Teacher Daniel Symonds, who was previously detained by Philadelphia police during a protest, had some strong views about the current DA and Philadelphia's future DA. Symonds believes that "Seth Williams is not a representative of the justice in the city, he prosecutes the wrong people and avoid the prosecution of the right people."
When Symonds was asked who he supports for DA, he said, "I don't know all of them, but I know one person that I strongly support and he talks about broadly about justice is not simply about an issue or policing but also of economics."
Symonds is referring to Attorney Larry Krasner. Symonds believe Krasner is "the candidate that most represent a city that treats people fairly regardless of their skin, economic background or place of birth."
Symonds and Krasner have had a positive encounter. Symonds did mention that he has not casted his vote yet and will not cast his vote until he does all the research on all candidates.
Symonds was a little disappointed when I told him that students around SLA students did not know who the DA was nor who was running.
"The District Attorney position matters a lot, people who are feeling pressured because of the District Attorney, people who are closely in contact with the police and the justice system know who Seth Williams is."
He recognized that the reason students don't know about the role is because of their lack of contact with the legal system.
"The DA is a kind of position, you can ignore its importance, but one day it's going to have an impact," he said. "Not knowing the District Attorney might be a function of your privilege of not needing to know about the DA."