Meymey Seng
Staff Writer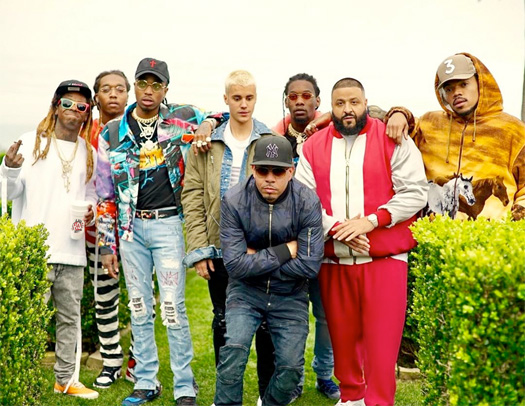 Seven days ago, the song "I'm the One" was released by DJ Khaled. Some people referred to this video as DJ Khaled assembling the team of avengers, since he brought together a notable group of singers and rappers. He was the one who created the song itself and had different visions of which voice would match a certain part best.
When I first heard this song, I only heard a solid ten seconds and was not sure whether or not I liked it. It just reminded me of other songs that I have heard before, nothing unique or special. Later, I searched it up to give the whole song and video a chance.
The video opens with  DJ Khaled calling Chance the Rapper, telling him to bring some friends who were Justin Bieber, Quavo, and Lil Wayne to have a house party where they would celebrate the good things in life. The rest of the video was okay to me, I didn't really care for it. It was simply them singing in a party environment surrounded by women.
Starting the video was a hook sung by Justin Bieber and I thought the beat was good, although the hook itself was kind of repetitive in a tiring sense. Quavo's performance clearly relied on autotune, which kind of turned me off from the song. Even if it was meant to sound like that, I feel like it was not executed nicely. The next rapper after that was Chance and I liked that part more, even though it was very short. Lastly, it was Lil Wayne's part and I enjoyed his lines but there was a very strong autotune sound. Seconds after the start of his part, it starts to sound better.
So overall, I would give this song a rating of five out of ten. A majority of this could be because I was expecting a lot because of the talk that has been built around this song. With this said, I have to admit, it is a actually catchy song and I've already heard it on the radio and played on loudspeakers. Occasionally I might be in the mood to hear it and have actually played it myself.