MeyMey Seng
Staff Writer
On May 18, 2017, Liam James Payne released a new song called Strip That Down. Many people know him as a member of the biggest boyband, One Direction. After five years of producing songs and going on tours, the band decided to take hiatus, lasting one year.
With this hiatus, all of the boys have chose the same path which is creating their own individual music. Coincidentally, each member chose a different genre to base their album off on. One Direction usually produces pop songs, and the other boys have explored R&B, electronics, acoustics, and rock. Hip-hop was what Liam decided to choose which shocked many people.
Before releasing his song, Liam has posted many teaser clips of how the song may sound. Honestly, most recently I have favored Liam and love his voice. Also, pop is my favorite genre of music but recently, I have been getting interest in hip-hop which gave me a silly thought: he knows what kind of music I want to hear!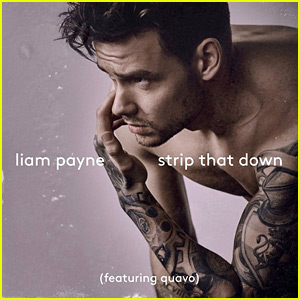 When my phone notified me that the lyric video was posted, I immediately slammed my thumb down to click it. My first reaction was that the beat was good but then I did not enjoy the lyrics. The lyrics "But your love, it hit me hard, girl. Yeah, you're bad for my health. I love the cards, that I've been dealt" felt very out of place and almost as if it was all smushed together. I felt like it sounded generic and it didn't make me jump as much as I had anticipated. Also, the record company's design of the lyric video was not my favorite, although I appreciated the purple, gold, and grey theme of the it.
Of course, even though the lyrics did not have the meaningful lyrics that I hoped for, Liam's voice was still pleasant. A quarter way until the end of the lyric video, there was a verse that was sung by Quavo that I enjoyed more, mostly because the lyrics flowed a bit more smoothly. The thing that surprised me was that Ed Sheeran, an artist that I enjoy a lot, helped write the song. Knowing that two amazing people worked with one another in writing this song, it should be a lot better.
The music video came out on June 2, which I liked a lot more. The choreography was done well, especially knowing that the band was not focused on dancing. Something that I loved that they including clips of him laughing at the camera. It struck that fangirl part of me and after listening to the song a bunch of times, it got onto me. So apart of me finds myself going back and listening to this song because I have to give it one thing, that it was very catchy.
For the rest of the songs in his album, I definitely hope that things spiral upwards and has a more unique sense into it. According to Liam Payne, hip-hop was always a genre that he has wanted to go into. Although, with all of the different music tastes that the other boys have, not all their ideas would be able to be produced. Also, after producing his song, he admittedly said that it does feel nice having all of the control of the song.