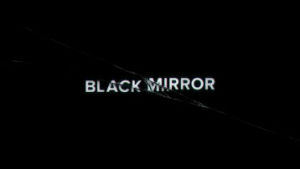 Sean Morris
Staff Writer
The Prime Minister of England wakes up and his government has received a video from an untraceable YouTube account. National sweetheart Princess Suzanne has been kidnapped and will be killed unless one single ransom demand is made: the Prime Minister must have sex with a pig live on national television.
From the first 5 minutes or so of the very first episode of Black Mirror, you already know there's nothing else like it on television. I had to watch it in several viewings, and my mind was literally blown as I went through all the possibilities and oddness such a scenario could bring between each viewing.
What's ultimately fascinating about this shows is that it not only shows the darker side of not only humanity but technology as well. In each episode they introduce an entirely new scenario, none of them are connected but they all give a world in which has been described not as where technology has leaped, but just nudged a little and it's terrifying.
It has several interesting concepts, one notable one being a world where humans can record and playback their memories (the episode has even caught the eye of famous actor Robert Downey Jr, who wants to turn it into a feature length film), a women with no recollection of who she is being hunted down while onlookers record with little remorse, a cartoon bear becoming a political candidate and so much more.
The show delves into aspects that we can see in world and even local events, like in an interview with the shows creator (which you can read more of HERE) in which the episode in which people filmed at the women's terrible ordeal was influenced by how we see terrible or gruesome events being shot, like all the people that took pictures of Gaddafi's dead body. Like I mentioned the ideas and thoughts presented to these worlds (as each of them are different) are not that far from where we as a society are today, as much as we might hate to admit it. But that's what's so fascinating about the series in addition to the interesting concepts it gives a 'mirror' or at the risk of sounding cliche; a 'black mirror' that reflects the darker side in us- both personally and as a society.
The first two seasons are currently on Netflix with a Christmas special appearing on Direct Tv, which stars Jon Hamm who is infamous for his leading role on "Mad Men".
Recommended if you like:
Doctor Who: Imaginative science and storytelling.
American Horror story: Anathegolocial series with an exploration into the darker side of humanity.