The Chromebooks are Coming!
by Jesse Shuter and Zoe Schwingel-Sauer
Staff Writers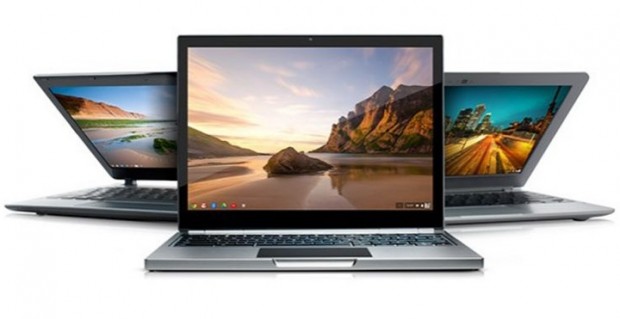 On thursday, January 23, 2014, Science Leadership Academy (SLA) along with partners from the Franklin Institute and Dell officially announced a partnership for both computers and learning.
The arrangement will provide the incoming Science Leadership Academy students along with the current ninth grade students, the new Chromebook 11. These are not only a brand-new model of Chromebook, but they are the first Chromebook to be made by the Dell company.
The grant provides 620,000 dollars to SLA from Dell to be used to buy the new machines for these students, but also create what will be called the Center of Excellence for Learning. This new center will be used to showcase the innovative use of technology in the classroom, as well as help other schools follow in SLA's footsteps.
Science Leadership Academy Principal Chris Lehmann, described the concept of the center as "an everyday Educon." Educon is an event held each year at SLA where teachers and school officials from all over the world come to SLA to learn about the school's innovative style of learning. They also come to take lessons from SLA back to their schools so that they can keep growing as a place of learning.
Lehmann said the goal for the Center of Excellence was to "create an environment where the learning is transparent." Essentially, educators come to SLA to learn the style of learning, and take back the lessons and integrate the ideas into their own teachings, in a new way.
Lehmann also emphasized that the goal for the center was, "Not so [educators] can go back and do exactly what we do, but to take the lessons that we have learned, and make them their own."
At the official announcement speeches were given by Principal Chris Lehmann, Congressman Chaka Fattah, Dr. William Hite of the Philadelphia School District, Dell Representatives Jon Phillips and Deb Bauer, and finally Franklin Institute CEO Dennis Wint.
All speakers emphasized the importance of this new partnership for education purposes.
Teachers are excited about the change, and are also relieved about the transition.
English and Drama Teacher Matthew Kay said, "Fundraising for laptops each year was an incredible burden for the school each year so the fact that Dell stepped up with this arrangement was a real life saver"
Freshmen do not feel the same way. Most Freshmen that were interviewed expressed worry about the Chromebooks' lack of features.
When asked if he was excited about the new laptops, freshman Declin Zisser said, "No, Chromebooks are awful. They have nowhere to put disks in and you can't download anything."
While some freshmen feel this way, most people at SLA are embracing the change and looking forward to the new laptops.
The Laptops are going to be distributed on February 6th, 2014. It remains to be seen how the freshmen will adjust to the new laptops.