Benjamin Simon
Staff Writer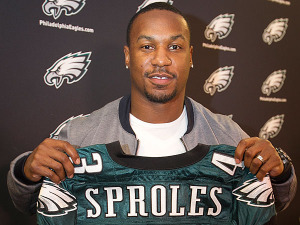 As New Year's rolls around, people often create resolutions that they want to commit themselves to for that year. Here at SLAMedia, we decided to break down the New Years Resolutions for some of our Philadelphia sports teams.  
Eagles: Increase the amount of quality and necessary signings
The Eagles have time and time again made head scratching decisions regarding the signing and drafting of players over the last years. Last year, the Eagles drafted an unproven outside linebacker, Marcus Smith II from Ohio State, with their first pick. Not only was this a position that was already solid at with Brandon Graham, Trent Cole, and pro-bowler Connor Barwin but Smith did not make a tackle the entire season.
The Eagles also stole the money to sign backup running back Darren Sproles. There's no denying that the speedster was great in special teams and throughout the first couple games, but he slowly tapered off, finishing the last five game with thirteen rushes and just forty seven yards.
This move always baffled me. The Eagles already had the best speedy running back in the game, LeSean McCoy. Why get another that played exactly like him? This was a move that was unnecessary and they could live without.
This new year, the Eagles should strive to making more quality pick ups at positions that they need, such as cornerback and wide receiver. These are two spots where the Eagles lack the talent to contend against some of the best in the league. These examples are only few of many questioning moves that this team has made over the past year.
Sixers: Don't trade for any more draft picks
As the Sixers have tanked, they have proceeded to stock piles of draft picks. Now is the time to stop. The time has come where they have found their core of the future: Michael Carter-Williams, Nerlens Noel, Joel Embiid, and whoever they take this upcoming draft. They finally have a group of guys who, in many years, could bring a banner home to Broad Street. However, they still need more pieces. But that doesn't come by trading away players who are assets for unproven draft picks.
This new year, the Sixers should relax with their core, and begin to slowly build around it. This idea hit me when it was released that Carter-Williams would be placed on the trading block. Why mess more with the kids head? What's the best they could get for: another draft pick and unproven player? The Sixers need to stop thinking of 2021, and begin to focus on 2017. Who are the players to keep? Who are the proven pieces to bring in to better fit the young, talented players? It is time to think about now, winning, and our core, rather than draft picks and tanking.
Phillies: Have more young guys play
Last year, the Phillies had a frustrating season. Amidst constant losing, the management refused to switch around the order as the season grew on. Every day, we saw the same old names, past their prime and selfishly taking a valuable spot. Ryan Howard. Kyle Kendrick. Jimmy Rollins. As the season wore on, die hard Phillies fans begged to see the upcoming talent, yet it didn't come. Cesar Hernandez played only sixty games (less than half of the Phillies total regular season games). Maikel Franco barely saw sixteen. JP Crawford didn't even touch Citizens Bank Park. Yeah there were exceptions: Cody Asche and Ken Giles, but I just wish we would have seen more. As the young talent bloomed in the minor league system. We never got to witness them.
This new year, the Phillies must make it a priority to get more at bats and pitching opportunities for the young guns of the system. Therefore, they will not only give them a chance to prove themselves, but an opportunity to release the jitters and soothe into the big leagues. This is a must do if the Phillies struggle to win once again this season.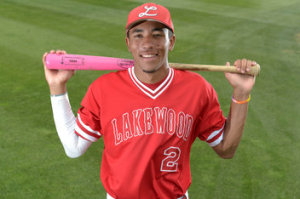 Temple Basketball: Shoot the ball better
The Temple basketball team has shot a scary 37% during their first nineteen games this season. That ranks them 339th in shooting percentage in the NCAA. Ouch. Not only that, but they are shooting an atrocious 30% from three-point range. There is absolutely no way a team can win, while shooting that bad during games.
It also hurts that your three best and most relientent scorers (Will Cummings, Jessie Morgan, and Quenton Decosy) are shooting a combined 34% from the field.
This new year, the Owls must shoot better to give them a chance to compete. They hustle and work hard on defense, but you can only go so far, without shooting the ball consistently.
Penn Basketball: Fire head coach Jerome Allen
Since Jerome Allen took over as head coach for Glen Miller in 2009, the Quakers have gone 56-85. But it isn't like Allen hasn't followed up with some strong recruits. Miles Cartwright was rated a 90 by ESPN when he came out of high school. Patrick Lucas-Perry was rated an 87. Tony Hicks was also an 87. Allen has had strong cores. In 2013, Penn was projected to finish to finish second by NBC Sports. Instead, they landed an 8-20 mark and sixth place in the Ivy League. But despite the losses of many key players from the previous year, the Quakers looked like they had some potential. With a flat out scorer in Tony Hicks (15 points per game last season), big man Darien Nelson-Henry (6'11), and a bunch of bench players flowering with talent, they looked like they might have a shot. Yet again, Penn has started the season 4 and 9.
That leaves one option for their New Year's Resolution: fire head coach Jerome Allen. Despite his great demeanor and recruiting skills, Allen has yet to find a way to win games on a consistent basis. With only one winning season throughout his five previous ones, Allen has to go. It is time to give another person the keys to the blooming potential here at Penn.