At $51 billion the 2014 winter olympics held in Sochi, Russia clock in as the most expensive winter olympics in history.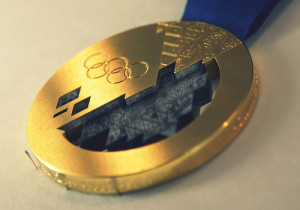 Putin's obsession of building an impressive olympics in Russia goes back to his political platform of building a strong Russia in 1999. This could be seen in his bid olympic bid of 12 billion–which surpassed those of South Korea and Austria, winning him the olympics.
Compared to the most recent winter olympics in Vancouver in 2010, Vancouver spent 8.7 billion total for it's games. When you compare it to Beijing 2008, China hosted 204 more events for 11 billion dollars less.
Russia is spending around 520 million per event compared to China's 132 billion. The high price tag is due to corruption and environmental factors that made the Sochi region hard to build on.
The site for the olympic park is not only on a UNESCO World Heritage Site, but also prone to flooding and has underground streams that make for a bad building ground.
In December 2009 a storm surged and hit Sochi's new cargo port and had to be rebuilt, just like many of the projects all over the city further bringing up the total.
Corruption also plays a major factor in Sochi's price tag. Allegations of many of the contracts going to Putin's personal colleagues are widespread and construction firms have been caught inflating the prices of projects and pocketing whatever they don't spend.
This lack oversight and strong governmental pressure to make this olympics a memorable one created a culture of wasteful spending that has Russia winning a shameful 50 billion dollar gold medal for most spent in the history of the games.
Yaffa, Joshua. "The Waste and Corruption of Vladimir Putin's 2014 Winter Olympics." Bloomberg Businessweek, 2 Jan. 2014. Web. 13 Jan. 2014.