Meymey Seng
Staff Writer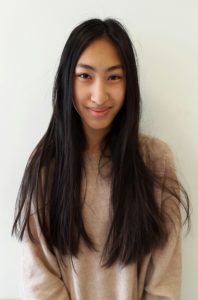 What is the transfer student policy at Science Leadership Academy? For students who apply during the regular application cycle, the process involves the student having an interview with a teacher and current SLA student. After the interview, it takes a few months to get the results. For transfer students who appear at other times, the steps have a similar process, although there can be a few differences.
If there is space, when a student or family contacts the school during the year requesting attendance, an interview will occur. Depending on what time of year it is, current students will not be able to assist in the interview, resulting in it only being with a  teacher who is able to speak to the student.
"It is not our normal interview process, however the standards of the interview still remains the embodiment of it," said Excellence Coordinator Jeremy Spry.
The process for international students is even more different. If they are in a rotary program or there is a case of a family relocating, they would communicate directly with Mr. Lehmann or Mr. Gerwer. Others may send an email and a Skype interview could possibly occur.
Transfers may have an easier time as family members, as there have been legacies of siblings and relatives who have attended SLA. Although, it is acknowledged that there are some students who do not get in.
"We don't prioritize siblings or people with connections, we do try to keep family together if at all possible, but they still have to meet our criteria," said Jeremy Spry. "There are not a lot of transfer openings at SLA, most of the kids that start with us, stay with us."
"I definitely do think that the transfer students who are not a respectful fit for SLA, do stand out because the way people act in our school could be perceived as weird," said sophomore Lauren Nicolella. "New students who are not used to that may feel tense and as if they don't fit in with the others around them."
A sophomore international student from Spain named Maddi Etxebeste is one example of this alternative process.
"My mom was working at another school, and they recommended SLA because it is one of the greatest schools," she explained. She waited for Jeremy to call her on Google Hangouts; and since she is more comfortable speaking Spanish, the counselor Ms. Hirshfield conducted the interview. With her interview completed and along with the submission of her grades, overall it took a month or less to hear back after the interview.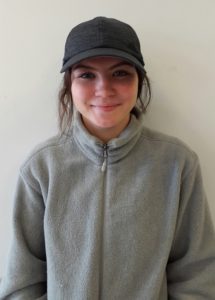 Another student, Ella Petersen, decided to transfer from Central High during her sophomore year. She had been accepted into SLA after eighth grade, but chose Central because her sister and a majority of her friends chose Central too.
"I realized that SLA sounded like more of a good fit for me. I didn't like the teaching style at Central. It's a great school, but it wasn't for me," she said. Her sister, who was in her senior year at Central, also wanted to transfer and it was very last minute. Luckily, her step-mother called a week before school started and was able to get an interview with Mr. Lehmann. Since time was very tight, they heard the results right after the interview and went to create the class schedules with former science teacher Ms. Owens. "I'm glad that I chose to transfer to SLA because I am much happier here."
Even though the process of enrolling in SLA may not be the exact same for everyone, the goal is for the process to be fair. The school ensures that transfer students are chosen in the same way as regular eighth graders by using the same prompt and guidelines.