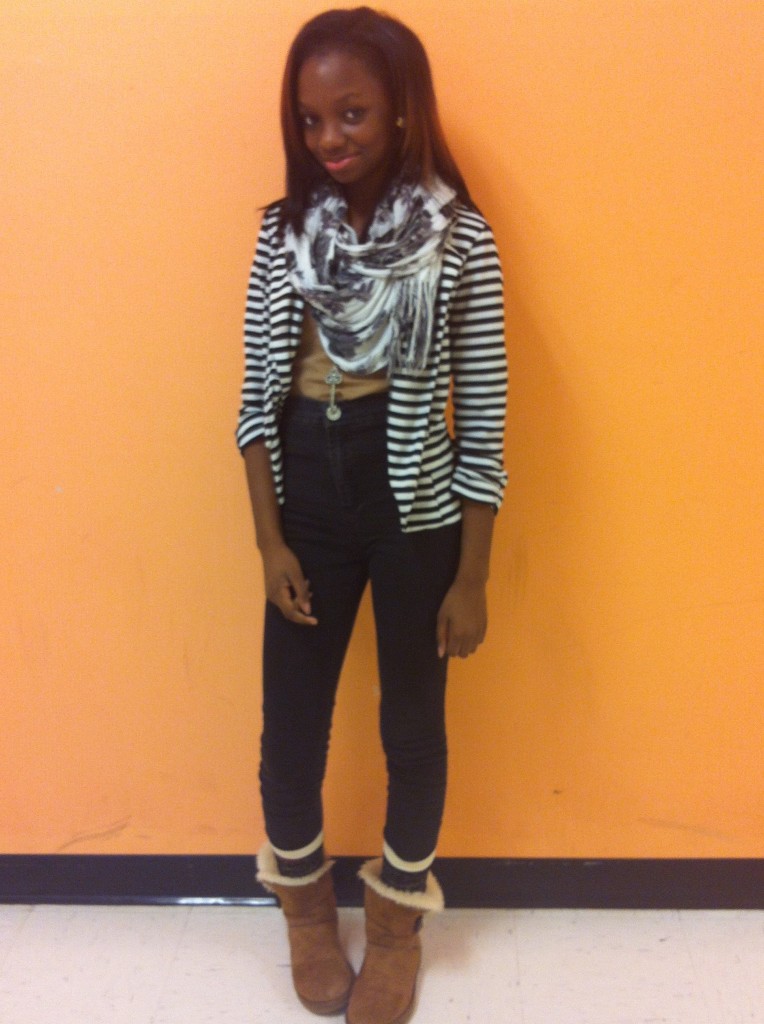 Congrats on being one of the people in SLA with the best hallway fashion. Are you surprised?
Yes, I was surprised because I don't get dressed up for school since I work also. I thought that my outfit for the day wasn't really special. I want something comfortable and simple.
What makes your style different from the other people?
My style is different from others because I don't really buy from specific brands. I usually just buy items that I like and put them together depending on how I am feel in the morning.
Does being a model make you know how to dress yourself and the clothes portray the way you want it to be?
Yes, Being a model helps me to know how to make certain features of my body standout using clothing. Modeling shows me that its not about what you wear its about the confidence you have in the outfit.
Interview by Dalena Bui